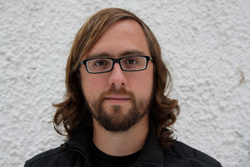 Las Vegas, NV (PRWEB) August 14, 2014
Data Analytics Week recently announced its keynote speaker Jer Thorp, Co-Founder of the Office for Creative Research & Fmr. Data Artist in Residence at The New York Times.
On November 12, 2014, Jer will join 150+ analytics executives at Data Analytics Week delivering a keynote speech on "Making Data More Human" and present an inside-look at how understanding the human side of data lead to innovation and effective change.
When asked about the opportunity to speak at the event, Jer is quoted as saying Its a great opportunity for a lot of like-minded people to get together and talk about their experiences and share some of the tactics they might be using to solve problems and to just get to know each other. I think community is one of the strongest things that can be built and I think this event is a really good way to do that."
He will be joining a prestigious line-up of speakers from organizations including Old Florida National Bank, State Street, Halliburton Landmark, Humana, American Express, Yahoo!, Experian, Xerox, Accenture, McGraw-Hill Education, MACYS.com, Michaels Stores Inc., Reckitt Benckiser Pharmaceuticals, MGM Resorts International and more.
Senior analytics professionals will be gathering at Data Analytics Week, taking place November 10-14, 2014 at the MGM Grand Resort & Casino in Las Vegas, NV. The 2014 program is crafted to address the industrys most critical issues, with sessions highlighting ideas and solutions delivered by the top industry thought leaders. This forum is for the most passionate analytics seekers to exchange, discuss, collaborate and shape the future of data analytics.
Confirmed sponsors of this event who will be featured in the exhibition hall include Coursource, Datawatch, MemSQL, MemSQL, Rocketfuel, Tableau Software, TIBO Spotfire, Tiger Analytics and Apririo.
This skills-based program will help advance your proficiency in the following areas whether you are a career analyst or business leader seeking to become more analytics-based: Advocating Data Analytics and Fostering Change; Talent Optimization; Data Mining & Quality Management; Unstructured Data Integration; Attribution Modeling and Model Validation; Privacy Risk & Compliance; Data Visualization & Reporting; ROI & Measurement; Predictive Analytics & Real Time Actioning of Insights.
For more information on Data Analytics Week, visit http://www.DataAnalyticsWeek.com or download the agenda here: http://bit.ly/1sWmqkB.
About IQPC:

IQPC produces 1,500 global events that are custom-tailored to the unique needs of business executives. Founded in 1973, IQPC leverages an office network that spans six continents and a wealth of intellectual capital to provide an unparalleled portfolio of conferences and seminars. For more information, please visit http://www.iqpc.com.