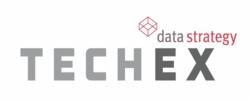 (PRWEB) October 10, 2012
Data Strategy LLC, a leader in Business Continuity, End User Computing and Cloud Computing, announced the sixth annual Technology Exchange to be held in Grand Rapids, MI at DeVos Hall on October 24, 2012. This year, Data Strategy hopes to attract a record number of attendees, partners, press, analysts, sponsors and exhibitors signifying major interest from the Michigan IT industry in the trends and evolution of IT.
As Michigans largest free IT event, the Technology Exchange will feature 12 unique breakout sessions across three tracks from companies and customers driving innovation in the virtualization and cloud industry. Attendees will be provided with information on the leading trends in IT and strategies to adopt and integrate the technology. Each track will feature sessions on solutions and IT transformation in addition to customer panels highlighting specific implementations and lessons learned.
Gregg DeWitt, President of Data Strategy, will kick off the event at 8:45am with introductions and an overview of the market pulse followed by Keynote Speaker Benjamin Gray, Principal Analyst serving Infrastructure and Operations, for Forrester Research.
More information on the event can be found at Data Strategy TechEx October 2012.
About Data Strategy – Data Strategy was formed with a single focus; to provide clients with the ability to effectively manage their data, while controlling the costs resulting from server and data growth. As cloud experts, Data Strategys competencies are concentrated around Business Continuity, End User Computing, and Cloud Computing. Through successful projects across many different industries including healthcare, education, financial services, manufacturing, government, and retail; Data Strategy demonstrates the experience that qualifies them to deliver tailored solutions to support your organization's unique private and hybrid cloud requirements. From solution design to comprehensive implementation and support, partnership with Data Strategy helps to satisfy critical business objectives and achieve your desired technology outcomes. Data Strategy is headquartered in Grand Rapids, Michigan with offices in Grand Rapids, Troy and Indiana and can be found at http://www.data-strategy.com.
About Forrester – A global research and advisory firm, Forrester serves professionals in 17 key roles across three distinct client segments. Our clients face progressively complex business and technology decisions every day. To help them understand, strategize, and act upon opportunities brought by change, Forrester provides proprietary research, consumer and business data, custom consulting, events and online communities, and peer-to-peer executive programs. We guide leaders in IT, marketing and strategy, and the technology industry through independent fact-based insight, ensuring their business success today and tomorrow. Additional information can be found at http://www.forrester.com.