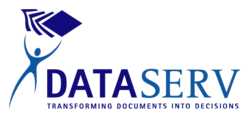 St. Louis, MO (PRWEB) May 15, 2013
DataServ, the global SaaS provider of cloud-based document and process workflow automation solutions for the accounts payable, accounts receivable and human resources functions, recently introduced a new Purchase Order Requisition (PO Req) solution for clients that makes it simple for businesses to quickly and easily generate POs or requisition requests.
This SaaS solution requires no enterprise resource planning (ERP) licenses, software, hardware, or special training. The PO Req solution includes workflow automation that guarantees the necessary approvals are obtained prior to purchase. The process is simple for employees to use and can be easily accessed, even from a mobile device.
Other benefits of DataServ PO Req include:


Ease of use employees submit purchase request information from anywhere in the country or the world via the internet.
Cost savings no need to buy expensive ERP licenses or paper forms to route and manually enter.
Improved control users see only the appropriate cost center/accounts and vendors for their specific needs, making it easier for the users while giving the client greater control.
Visibility users and approvers can easily view the entire approval process. Management reports provide preventative spend analytics beyond post-purchase ERP reports.
Our clients who have initialized the PO Req solution are thrilled with its flexibility, ease of use, and the superior controls it quickly brings to their procurement and finance operations, says DataServ Managing Partner, Jeff Haller. We continue to enhance our SaaS solution sets that improve document and workflow automation. If your organization has struggled with increasing PO utilization this is the solution!
About DataServ
St. Louis-based DataServ is a global SaaS provider of document and process workflow automation solutions for the financial operations and human resources functions. A Cloud Computing pioneer, they developed the first commercially viable Enterprise Content Management (ECM) SaaS in the world. Serving organizations worldwide since 1994, DataServ streamlines and lowers costs within Accounts Payable via their Purchase to Pay (P2P) solution set (including Expense Report Automation and Purchase Order Requisition Automation), Accounts Receivable with Quote to Cash (Q2C), and Human Resources through Hire to Retire (H2R) by capturing documents and data and automating business processes.
For more information about a DataServ P2P, Q2C or H2R SaaS solution, visit DataServ.us or call 877.700.DATA (3282).