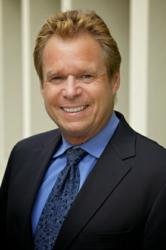 La Jolla, California (PRWEB) March 25, 2013
A media representative for Dr. David L. Kitchen, a La Jolla dentist, today announced the clinic chose Unique Web Consulting as its marketing agency. The Internet marketing professionals at Unique Web Consulting have extensive experience helping California dentists attract new patients via marketing strategies that work exceptionally well for dental clinics.
Dr. David Kitchen was raised in Southern California and has been a practicing dentist in La Jolla for more than 27 years. He attended San Diego State University for his undergraduate studies and the University of California at Los Angeles for his dental degree. Dr. Kitchen is an expert in traditional Korean martial arts and has earned his Master Instructor certificate which is equivalent to a 4th degree black belt.
Mr. Barak Granot, the chief executive officer at Unique Web Consulting said, I thoroughly enjoy working with David and the staff at the clinic. David is a consummate professional and a very nice person. I can see why hes been so successful and I look forward to helping his clinic attract more patients. Mr. Granot employs several Internet marketing strategies which include video marketing, content marketing and social media marketing as well as search engine optimization.
Dr. Kitchen and his amazing staff make sure to provide the ultimate comfort for their patients. I'm walking out of the office feeling like a million bucks and can't wait to flash my beautiful smile around town! Perfection 🙂 Thanks guys! – Danielle F.
Consumers who are looking for a specialist in dental implants in La Jolla are encouraged to visit Dr. Kitchens clinic which is located right off the I-5 freeway and close to Warren College and Scripps Memorial Hospital. Dr. Kitchen offers general dentistry services as well as cosmetic dentistry services which include restorative materials and procedures to restore and enhance a patients teeth and smile.
About

We are committed to providing you with exceptional personal care with respect your time and trust. Our goals are meeting your needs and wants through education, active listening and communication. We provide technical excellence in a caring environment.
Contact

Dr. Kitchen, DDS

Dental Implants La Jolla

9850 Genesee Avenue, Suite 540

La Jolla, California 92037

Phone: 858.558.1946

Email: info(at)davidkitchendds(dot)com

Website: http://www.cosmeticdentistryforsandiego.com/