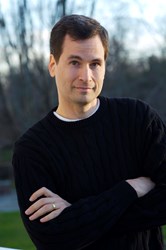 Needham, MA (PRWEB) October 31, 2013
Journalist David Pogue, an exclusive speaker with the American Program Bureau, is one of the medias most visible science and technology gurus. After 13 years as a popular technology columnist at The New York Times, this esteemed industry veteran is moving to Yahoo to help oversee and expand the online giants consumer technology coverage.
The position at Yahoo further catapults Pogue as one of the preeminent speakers on todays latest consumer technology. Along with his new role at the internets most visited website, Pogue is also a bestselling author, a columnist at Scientific America, a tech correspondent for CBS and current host of NOVA Science Now on PBS.
As a regular speaker at conferences and other events, Pogues unique presentations mix science, humor, entertainment and education to illustrate the latest technological trends and how they will impact society. A popular guest among schools, businesses and other organizations, Pogue is known for his engaging and energetic keynotes on topics as wide ranging as the transformation of modern mobile technology, Americas scientific future, information on the STEM fields and more.
Those wishing to have David Pogue speak at their event should contact American Program Bureau at 1-617-614-1600 for information on available dates and program topics. For more information on American Program Bureau, please visit http://www.apbspeakers.com. For a profile on Mr. Pogue, please visit http://www.apbspeakers.com/speaker/david-pogue.