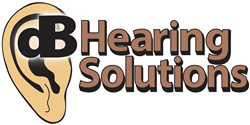 Ocala, Florida (PRWEB) March 12, 2015
The Central Florida hearing care providers at dB Hearing Solutions have launched a rejuvenated website in order to help seniors enjoy freedom from hearing loss and provide an increased quality of life.
One of the many goals of the hearing care practices newly-designed website is to restore elderly Florida residents to a fit and active lifestyle. Visitors will be met with a friendly interface and helpful information that is designed to be easy for anybody to understand. As loss of hearing can contribute to early-onset dementia, depression, anxiety, and other disorders, it is vital that seniors have ready access to hearing loss correction. Restoration of hearing may also reduce the risk of accident injuries in seniors, making it a key feature in elder longevity.
The hearing care specialists at dB Hearing Solutions have provided for the needs of Marion County seniors for over 20 years. They have thrived in the market with a two-pronged approach to hearing care: addressing the needs of each patient with caring, personalized service and providing top-of-the-line hearing aid devices at competitive price points.
Service often begins in dB Hearing Solutions onsite testing lab to determine the extent of the problem, and may involve repair or adjustments to an existing device, or purchase and fitting of a new hearing aid from the practices retail store. If required, patients may also take advantage of the institutions flexible financing options, allowing seniors to obtain the best device to correct their hearing condition.
The practice has two locations in Ocala and one in Belleview, making it easy for seniors to get the care they need without traveling long distances. Walk-ins are always welcome, and appointments may be made at the Ocala West location at 352-237-4635 or by email at friendshipstore@dbhearingsolutions.com.
To see more about dB Hearing Solutions, visit http://www.dbhearingsolutions.com.
About Foster Web Marketing
Founded in 1998, Foster Web Marketing (FWM) offers attorneys, physicians, and other professionals across North America and overseas an effective online marketing approach that combines appealing and intuitive design with the latest search engine optimization, comprehensive marketing services, and content management strategies. FWM has proven that it is possible to build a Made in the USA business with excellent customer service in a very competitive market, all while helping its clients succeed through powerful websites and proven education-based marketing techniques using its proprietary secret weapon, Dynamic Self-Syndication (DSSTM). To learn more, please visit http://www.fosterwebmarketing.com.