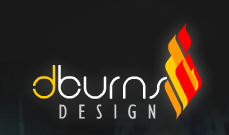 Santa Monica, CA (PRWEB) April 29, 2013
Representatives with DBurns Design (http://www.dburnsdesign.com ) announced today that the company is now a full online marketing agency, offering services in social media marketing, email marketing, pay-per-click marketing, conversion optimization, search engine optimization, and everything else in between.
Were now offering a team of dedicated marketing professionals to create and manage any online marketing campaign, said Daniel Burns, owner of DBurns Design. Our team is comprised of online media marketing specialists who will custom design a full web marketing package to suit your unique needs.
Burns went on to point out, however, that online marketing is not one size fits all.
For maximum effectiveness, it must be carefully tailored for your target market and your line of business, Burns stressed, before adding, It must be expertly optimized so that it ranks high on Google searches, and it must encompass the right social media outlets while avoiding the overhead and clutter of online media services you do not need.
The company owner noted that DBurns Design has years of experience, making them what he believes is the clear choice for targeted, custom-designed online marking packages.
One of those choices, he said, is SEO.
A website without SEO is a website without a plan for long term traffic, Burns said. Since SEO is vital to your online marketing strategy, it is engineered into every website we create, but that is only the first step.
Based on this foundation, Burns said, well build a customized, ongoing SEO campaign to actively move customers website up in search rankings.
SEO is the foundation of media marketing and it opens your site up to an audience of millions, Burns said. Using our full online marketing services will be the best decision you can make for your business.
For more information, please visit: http://dburnsdesign.com/onlinemkt_main.php and http://dburnsdesign.com/services_main.php
About DBurns Design
DBurns Design is a leading website design agency based in Los Angeles, a city in constant motion and change: The weather, the cultural mix and the geographic location give it a special "LA vibe" that no other city has. It is the bellwether for modern trends. The strong Latin roots and European influx provides natural communication with the global market.
DBurns Design is a product of this environment, where creative thinking, eclectic designs and solid business principals are the foundations for a group of professionals that are dedicated to their craft, not because they "have" to, but because they "love" to.
At DBurns Design we are always expanding our horizons and pushing the envelope. Our greatest resource is the diversity of our human element. With a staff that has hands on experience in design, art, media planning, media buying, web development, e-commerce and marketing, DBurns Design offers turnkey solutions to big and small projects alike. Search for us on Google: http://goo.gl/pV4HH
Contact Details:
Daniel Burns

Dburns Design

1431 7th Street – Suite 305

Santa Monica, CA 90401, USA

Tel: 310 882 2166

Fax: 501 637 4596
Source: Dburns Design
###