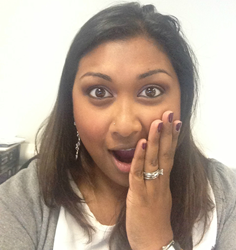 Ladera Ranch, CA (PRWEB) March 21, 2014
Dealer Authority, an automotive digital marketing firm, has brought industry expert Subi Ghosh on board as Vice President of Marketing. Her new role is designed to introduce her expertise from the dealership side of the fence over to the marketing side in order to help dealer clients expand their digital footprint through social media, website, and search engine exposure.
Subi has been working in dealerships for the past 6 years as an Internet Manager, Sales Director, and most recently Marketing and E-Commerce Director. Her passion for the industry and drive to be an advocate for dealers serves as a perfect match with Dealer Authority.
"The heart and soul of our company must be centered around people who know the car business," said JD Rucker, Founder of Dealer Authority. "Marketing can be taught. The car business must be experienced. That's why Subi is a perfect fit."
She has been a speaker at multiple automotive conferences as well as a guest blogger with DealerKnows, an automotive consultation firm. Actively involved in the automotive community, she is constantly sharing her knowledge, growing within her profession, and improving the way the industry sells and markets cars.
"Dealer Authority is more than a perfect fit," said Ghosh. "I am passionate about being a voice for dealers. This company provides me an ideal avenue to reach many more dealerships."
Her primary job responsibility will be to help dealers integrate their various digital marketing components into a cohesive strategy. Most dealers are not taking advantage of the ways that search enhances reputation, that reputation enhances social, or that social enhances search. Once you included websites and third-parties into the mix, chaos can ensue. Subi will help to bring order to the chaos so that the whole is greater than the sum of the marketing parts.
"We were in the process of looking for an auto-industry powerhouse when Subi became available," said Tyson Madliger, CEO. "She couldn't have hit our radar at a better time and we're pumped about having her working for our clients."