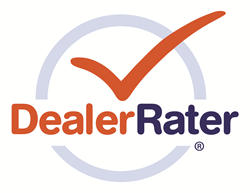 Waltham, MA (PRWEB) December 09, 2014
DealerRater, the car dealer review website for consumers, today announced the expansion of the companys executive team to include two new vice presidents. Bobby Gaudreau and Jeff Provost join the team as vice president of sales & marketing and vice president of customer service, respectively.
Bobby and Jeff will help the DealerRater team further establish our site as a place to build trust between dealers and car shoppers, said Gary Tucker, CEO of DealerRater. As online reviews continue to have a greater impact on consumer purchase decisions, were confident that the experience and skill sets Bobby and Jeff bring to their new roles will help grow and shape our platform to meet the needs of dealers and their customers.
Gaudreau will be responsible for DealerRaters sales and marketing efforts, including expanding the companys Certified Dealer client base so more car dealers across North America are represented on and engaged with the DealerRater