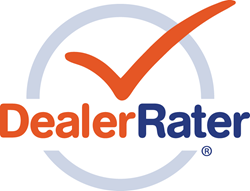 WALTHAM, Mass. (PRWEB) January 26, 2015
DealerRater, the car dealer review website for consumers, announced today the winners of its 2015 Dealer of the Year Award program. Award recipients are recognized for distinction in outstanding customer service based upon consumers reviews of their dealership experiences shared on DealerRater.com.
Consumers have identified the dealerships that deliver an exceptional experience in the U.S. and Canada and were proud to recognize this top group of dealers on behalf of consumers. said DealerRater CEO Gary Tucker. New and used car shoppers, as well as service department customers write more than 35,000 reviews monthly on DealerRater, and these ratings and reviews are now seen by more than 14 million consumers each month. The dealers recognized today have earned the trust of their customers and shown that a great customer experience is a competitive advantage."
The highest scoring dealership in the United States is Klaben Ford Lincoln in Kent, Ohio. Earning a 4.875 out of 5.0 PowerScoreTM in 2014 with 723 reviews.
Bank Street Hyundai in Ottawa, Ontario has been awarded the 2015 Canadian Dealer of the Year. Earning the top score (4.781 out of 5.0 PowerScoreTM with 421 reviews in 2014) of all Canadian dealers.
The Dealer of the Year awards are based on reviews by new- and used-car shoppers and those who took their vehicles into dealerships for service. Reviewers evaluated dealers on customer service, quality of work, friendliness, pricing and overall experience. Dealers must have had at least 25 new reviews written on DealerRater.com during 2014 and averaged a minimum of a four out of five-star rating to qualify for the 2015 Dealer of the Year award. Award winners have demonstrated consistently high PowerScoreTM ratings for customer satisfaction, placing them in the top of their class. The PowerScoreTM is determined using a Bayesian algorithm that factors the dealerships average DealerRater consumer rating and the total number of reviews written about the dealership during the 2014 calendar year.
Listed below are the additional 2015 U.S. and Canadian Dealer of the Year Award national recipients within each brand category, while the complete list of winners at the state/provincial level is available on DealerRater.com.
United States

Acura: