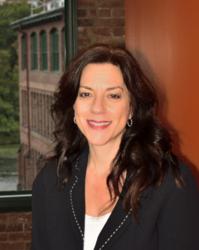 WALTHAM, Mass. (PRWEB) March 25, 2013
DealerRater, the worlds premier car dealer review web site, today announced the promotion of Angelica Jeffreys from Director of Business DevelopmentU.S. and Canada, to Vice President of Strategic Partnerships and National Accounts. In her new role Jeffreys will be responsible for cultivating relationships with strategic partners, strengthening mutual value propositions and combining efforts to grow DealerRaters business. She will also continue direct selling efforts at corporate levels and is charged with increasing DealerRaters advertising revenue in allied markets.
Angelicas promotion is very well deserved. Not only has she greatly contributed to the growth of DealerRater with her outstanding success selling our products, she has also been instrumental working behind the scenes participating in product and marketing strategies. With more than 25 years of sales and management experience in the automotive industry, Angelicas deep product knowledge as well as her large network of industry executives will continue to provide the company with invaluable insight, competitive intelligence, and, more importantly, strategic new partnerships. I wish her much success in this new role, said Chip Grueter, president at DealerRater.
Commenting on her new position Jeffreys stated, I have very much enjoyed being part of such a dynamic and growing company as DealerRater, which offers the dealer community the most innovative products and services in the reputation management and content marketing arenas. There are many exciting initiatives on the horizon in the coming months and I am thrilled to be playing an even larger role in the companys expansion.
DealerRater receives a new review every 55 seconds during daylight hours. With its unparalleled volume of dealer reviews now approaching 1,000,000, 26 percent of all franchised dealers in the U.S. have embraced DealerRater and its award-winning Certified Dealer Program as a critical component of their online reputation management efforts. A joint study conducted with Polk recently found that dealers with an average star rating of 4.0 or higher had a 25 percent greater increase in sales compared to dealerships with an average star rating of 2.0 or less.
Recent data research by Open Access Marketing further found that DealerRater has triple the overall dealership review count of Google+ and 43% more dealership reviews than Google+, Yelp, Yahoo! Local, Cars.com and Edmunds combined. It also found that DealerRater star ratings appear on the first page of Google search engine results for 87% of franchised dealership names.

For more information, visit http://www.DealerRater.com, or call 800-266-9455.
About DealerRater:
DealerRater was founded in 2002 as the first car dealer review website worldwide. DealerRater is the worlds #1 online resource for anyone seeking trusted third-party information on automobile dealerships. DealerRater features nearly 40,000 U.S. and Canadian car dealers, nearly 1,000,000 consumer reviews and over 1 million cars for sale. DealerRater attracts more than 9.5 million consumers every year who visit the site to search for car dealerships, read reviews, write their own descriptive reviews, and find car deals all for free.
In addition, DealerRater offers qualified car dealers a Certified Dealer Program as a reputation management tool to help them grow their online presence and achieve higher SEO rankings across the Web. Today, nearly 4,700 dealers are members of the award-winning DealerRater