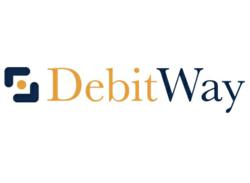 Montreal, Quebec (PRWEB) May 02, 2013
DebitWay's Corporate Blog has reported that gaming company Zynga is losing users by the millions. The social gaming company has lost almost 80 million users since autumn 2012, dropping from its peak of 331 million users to just 253 million this quarter. This news arrived with the companys quarter one result, which saw the company's value grow by one cent per share amidst the user loss.
According to The Washington Post on April 24, 2013, this drop in users can be attributed to Zynga distancing itself from Facebook, resulting in less redirected traffic and exposure from the social media giant. Facebook hosted Zynga's flagship offering, FarmVille, launching the company to the top of the social gaming food chain when the game launched in 2009. DebitWay has found that FarmVille and its subsequent sequel, FarmVille 2, are still popular offerings on Facebook, ranking 15th and 2nd respectively on Facebook's top 25 most popular games list.
In the wake of these new user numbers, Zynga's CEO Mark Pincus made the companies intentions clear when DebitWay reported that he told http://www.insidesocialgames.com on April 24, 2013, that the focus at Zynga is now on, building games, a network, and working on profitability. This new strategy, according to DebitWay's Corporate Blog, has paid off initially as the company already boasts 65 million mobile users and a roster of cross-platform games that draw users from its online games to its mobile offerings. The blog also reported that Zynga has already had some success in the mobile market, as the company's app What's That Phrase found itself at the top of the Apple App Store's free app charts upon its release. Zynga's next two games, an endless runner game called "Running With Friends" and an action role-playing game called "Battlestone" will be launched internationally on the Apple App Store in the next quarter.
DebitWay has previously reported on the success of its social gaming companys using INTERAC