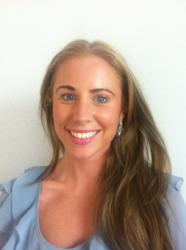 Manchester, England (PRWEB UK) 10 September 2012
Steph Atkinson, Joanne Brookes and Rachael Phillips of Chiltern Debt Management have all passed the exams from DEMSA, which is the leading trade body formed to promote good practice in the debt management industry and to protect the interests of the public and the lenders.
Offering professional debt advice and debt solutions since 1996, Chiltern were one of the founder members of DEMSA and, despite being one of the largest and well-established debt management companies in the UK, are still looking to grow and develop further in assisting those with financial problems.
To achieve this, a selection of Chilterns staff entered into the DEMSA exam for a Certificate of Credit in Money Advice Practice.
Steph Atkinson, who has been in the debt management industry since 2002, is just one of those who have passed the exam. She set up her own company in 2007, which was subsequently bought out by MoneyPlus Group in 2010 and, since then, has headed up all New Account business since then ensuring that all clients are given the best possible advice when they contact Chiltern.
I am thrilled to have passed this qualification, said Steph. MoneyPlus are founder members of DEMSA, and are devoted to providing ethical debt advice and in these tough economic times.
Obtaining quality and honest debt advice is vitally important and this course has assisted me greatly in underpinning and enhancing my existing knowledge in order to assist consumers with their not just their debt, but their entire financial situation.
The success of the candidates firmly supports MoneyPlus policy of developing its staff to consistently maintain its high standards of customer service and maintain its position as the market leader in ethical advice.
Joanne Brookes, who also celebrated exam success, has been in the industry since 1998, with significant experience in customer services and creditor liaison. Once given the Debt Counsellor of the Year award by Credit Today, Joanne has been the Chilterns Head of Customer Services for seven years.
She said: I was very pleased to be chosen as one of the first students for the Certificate of Credit in Money Advice Practice qualification and overjoyed when I was told I had passed.
The course covered all aspects of debt management and I feel it will certainly add value to my role. The next stage will be for the customer services advisors to undertake training in preparation of them starting the course. I look forward to all advisors increasing their overall knowledge and becoming qualified advisors which can only in turn improve furthermore the service we provide to our customers.
While studying towards becoming a member of the Chartered Institute of Personnel Development, Rachael Phillips also passed the DEMSA exam. After entering the industry in 2004, Rachael has garnered plenty of experience in customer services, along with mergers and acquisitions. She has recently undertaken the role of Head of Compliance and Creditor Relations for Chiltern, and it's sister brand The Debt People which specialises in IVAs.
I am delighted to have achieved the Certificate of Credit in Money Advice Practice accreditation provided by Staffordshire University in partnership with DEMSA and the Institute of Money Advice (IMA), said Rachael.
The skills and knowledge I have gained from this qualification has added considerable value to my work. The pass rate of our candidates reinforces the excellent standards that are already present within the MoneyPlus Group.