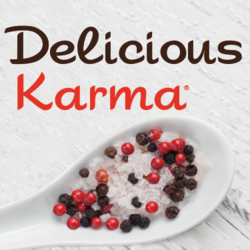 San Francisco, CA (PRWEB) April 11, 2013
Delicious Karma, a social shopping site for real, good food, and Rocket Web, a full service e-commerce Magento Solution Partner, were honored with the Most Innovative Magento Enterprise Site Award at Imagine eCommerce 2013.
Magento, owned by global commerce leader Ebay Inc., offers flexible, scalable platforms such as Magento Enterprise Edition, a complete e-commerce solution used by many of todays most exciting start-ups such as Warby Parker, Beachmint, and Zulilly.
We are delighted and humbled to have been chosen as the Most Innovative Magento Enterprise Site of 2012, said Jim Ritchie, Delicious Karma CEO and Co-Founder. From the beginning, we had a clear and ambitious vision, which was superbly executed by our partner, Rocket Web, and made possible by our use of Magento Enterprise.
The prestigious honor was awarded by Magento after evaluating online stores using Magento Enterprise Edition. In addition to creative and visually appealing work, the award recognized innovative HTML 5 implementation, responsive web design, exceptional utilization of Magentos inherent features, and integration with third party technologies. Rocket Web and Delicious Karma delivered above and beyond by producing a site that truly pushed the boundaries of the Magento Enterprise platform to create a unique, rewarding, and engaging e-commerce solution and community.
We are honored to be recognized by Magento for our creative work on Delicious Karma, said Matt MacDougall, Rocket Web CEO. "We were challenged and inspired to develop and integrate uniquely engaging social shopping features, a compelling rewards loyalty program, and a robust fulfillment technology solution…all to advance Delicious Karma to realize its vision.
ABOUT Delicious Karma

Delicious Karma is a social shopping site and community for food lovers that makes it fun and easy to discover, learn about, and buy exceptionally delicious, wholesome, all-natural artisanal and gourmet foods, at great prices, while also supporting the community of artisanal food producers. Delicious Karma was founded in 2011 by entrepreneurial husband and wife team, Jim and Michelle Ritchie. Discover delicious goodness at https://deliciouskarma.com.

Contact: pr(at)deliciouskarma(dot)com | 415-310-9909
ABOUT Rocket Web, Inc.

Rocket Web is a full service e-commerce Magento Solution Partner, specializing in complex integrations, custom extensions, and responsive design. The talented and passionate Rocket Web team works collaboratively with clients to develop and implement innovative and highly customized strategies and technology solutions that effectively address customers specific e-commerce needs. Learn more at http://www.rocketweb.com.

Contact: Matt Lano | matt.lano(at)rocketweb(dot)com | 630-870-1913