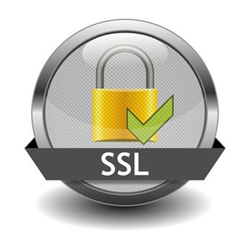 Canton, Ohio (PRWEB) September 16, 2014
Delta's Secure Websites (HTTPS) incorporate Transport Layer Security or SSL certificates, offering encryption protection against hackers and spammers who leverage weak passwords to take control of websites and their back end-technology systems. The HTTPS protocol provides authentication of the website and associated web server that one is communicating with, protecting the site against attacks and eavesdropping.
That is only part of the benefit. Secured websites provide a positive boost in search engine rankings. In fact, last week Google announced that secure websites will be given a higher ranking in search results. Known as a "ranking signal", HTTPS security is now rewarded and given preference over non-secure websites in Google's search results.
The new Secure Website Platform makes Delta Media Group the first marketing technology provider to offer this product to the real estate industry, an industry that leans heavily on Search Engine Optimization (SEO) to attract website traffic and leads.
Delta's President and CEO Mike Minard explains why Delta decided to offer this product to the real estate marketplace. "At Delta we do everything we can for our customer websites to be rewarded in Googles search rankings and to place them with and above the portals in search results. This is the number one goal for many of our customers. The real estate industry is very competitive and we want to give our customers every edge possible. We are excited to be the first provider to offer secure websites to all customers and believe that this is one more competitive edge for our customers who choose to implement it."
Website security for enhanced SEO is just the next step in Delta's industry-leading web platform, which operates on a structured data architecture designed with real estate SEO best practices. Delta's platform places a strong emphasis on quality website content by offering content management tools through their back-end system and integrated blogging interface. Delta is also working on another major platform upgrade which will improve their Green Rating (for customer website load speed), a ranking signal in which the real estate portals typically rank low.
Real Estate companies who are interested in finding out how they can quickly and affordably migrate their non-secure website to a Delta Secure Website can contact Delta at 888-233-9833 or info@deltagroup.com, or visit Delta's Secure Websites product page for more information.
About Delta Media Group, Inc.

Delta Media Group is the enterprise marketing and business management solution for real estate professionals, leading the industrys online marketing, website design and business technology development since 1994. Delta partners with companies and top-performing agents at the point where marketing meets technology, helping clients efficiently navigate their business pipeline from lead to close. For more information visit http://www.deltagroup.com.