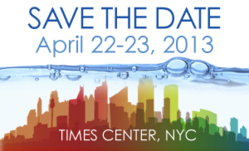 Hasbrouck, Heights, NJ (PRWEB) December 10, 2012
Leaders in the field of content marketing are signing on to share their expertise at Demand Gen Reports (DGR) second annual Content2Conversion Conference, to be held April 22nd-23rd, 2013 at the Times Center in Manhattan. The only event of its kind solely dedicated to B2B marketers, this event focuses on empowering B2B marketers with strategies for mapping, developing and utilizing content marketing to nurture the buyer relationship and enhance conversions.
B2B marketing executives in fields ranging from health care to financial services to high tech have committed to the 2013 event, which has been touted as a must-attend in terms of education and networking. Also indicative of the events success is the return of key sponsors and speakers, as well as new companies joining the lineup.
Content marketing continues to be an increasing priority among B2B organizations, and were honored to welcome our 2013 sponsors and speakers in their recognition of this unique opportunity, says Andrew Gaffney Editor of Demand Gen Report. Theres no greater testament to the success of an event than the return of attendees, sponsors and speakers, and were proud to say we have far exceeded expectations in each category as we prepare for the 2013 event.
New speakers added to the agenda include top authors and thought leaders in demand generation and content including: