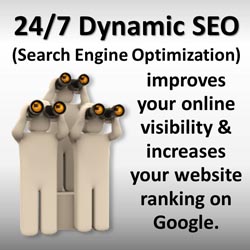 (PRWEB) January 21, 2013
Paid online dental marketing methods like pay per click (PPC) ads can be useful. But the expenses can add up fast, and the ads stop working when the payments stop. That's why Internet Dental Alliance, Inc. (IDA) incorporates automatic search engine optimization (SEO) into its dental websites (New Patient Portals).
By using strategic SEO, IDA Portals attract targeted leads with each keyword-rich web page 24/7, and continue to do so long after each page is published. The Portals are built using IDA's proprietary content publishing technology that automates SEO so that dentists don't have to worry about the technical details.
Dentists enter information about their practice and credentials to their Portals via their online control panel. For each Portal, they select the dental service they want to promote, and IDA's technology immediately optimizes and customizes each web page. Dentists can set up a new Portal to generate targeted leads within minutes.
"A new IDA Portal can launch with over 200 dynamic search engine optimized web pages," says Jim Du Molin, former dental practice consultant and founder of Internet Dental Alliance, Inc. "With the combinations of local and dental care keyword phrases, what that means for dentists is thousands of ways new patients can find them online."
From their control panel, doctors can easily customize each Portal to their practice, and promote the features that make them unique. Dozens of customizable templates are available so that dentists can easily upload articles, videos and images that showcase their work, their team and their office.
For more information about IDA's New Patient Marketing Machine lead generation packages, visit http://www.InternetDentalAlliance.com/.
About Internet Dental Alliance, Inc.
IDA is the largest North American provider of websites for dentists and dental directories. Known for its cutting-edge approach to dental marketing, its proprietary content generation technology makes it possible for doctors to generate new patient leads within minutes of set up. Internet Dental Alliance provides dental website design, find-a-dentist websites and other dental practice management advice.