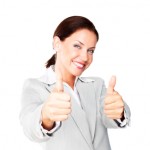 (PRWEB) February 04, 2013
Testimonials are a powerful form of dental marketing. Comments from satisfied patients are a more compelling and persuasive way to attract new clients than arguable any other form of dental advertising. And the new websites (New Patient Portals) from Internet Dental Alliance, Inc. (IDA) make it easy for dentists to display patient testimonials as text comments, before-and-after images or personal videos.
Dentists set up their Portals using their online control panel where dozens of turnkey templates are available to use. Specifically to showcase testimonials, dentists can choose from two different templates.
The Patient Testimonials page can display images, statements and videos from satisfied patients. Doctors or their team can arrange them the way they like, and then continue to add them as they are acquired. Testimonials are an easy way to supply a steady stream of fresh content to the site.
The Smile Gallery page has point-and-click formatting options that let dentists easily display before-and-after images of their best work. These visual testimonials help prospective patients get a good idea of what their mouth can look like after proper treatment. The also help patients overcome fear and embarrassment as they see that their dental problems may not be as unusual or hopeless as they may have thought.
DA recommends that dentists ask happy patients to give a quick and casual video testimonial right after they see their finished results. That way, by using a simple cell phone video capture, can be much more engaging than a script can produce.
The first rule is to keep it simple, advises Jim Du Molin, dental marketing guru and founder of Internet Dental Alliance, Inc. You're not trying to produce a Hollywood TV celebrity testimonial or a late-night cable infomercial. Most of your of your testimonials can be filmed at your dental chair. The chair light will give you all the light you need — it could hardly be easier.
For more information about IDA's New Patient Portals and the features that help dentists easily create a steady source of new patients, visit http://www.InternetDentalAlliance.com/.
About Internet Dental Alliance, Inc.
IDA is the largest provider of dental directories, websites for dentists and online dental marketing tools in North America. Its automated dental SEO and content marketing technology allows doctors to set up lead generation Portals within minutes using organic geo-targeted local search which is customized and optimized for each dental office. The Internet Dental Alliance provides dental practices with internet dental marketing services such as dental website design and other dental management advice and resources.