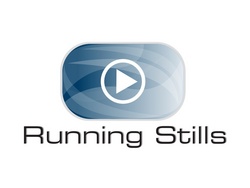 Denver, CO (PRWEB) April 10, 2009
A new Internet video service, Running Stills, impacts company's search engine optimization (SEO) efforts at a low price point making online video marketing affordable for small business owners and entrepreneurs. The videos, launched by a Denver Internet marketing firm, Spork Marketing, are specifically produced for popular online video sharing sites such as YouTube, Yahoo Video, MetaCafe, and more.
"It's not an exaggeration to say that having a video on YouTube is critical to the success of any online marketing effort," says Jason Lancaster, president of Spork Marketing. "Traditionally, small and medium businesses haven't been able to afford video production. Our service's low cost – we can make a video for less than $ 500 – makes it possible for businesses to market with online video."
Online video sharing sites have exploded in popularity in the past two years. Many people are shocked to learn that the most popular video sharing site, YouTube, is also the second most popular search engine on the Internet. According to a recent study by ComScore, YouTube was used for 2.6 billion searches in August 2008, 200 million more searches than Yahoo.
Many search engines (especially Google) are beginning to show YouTube videos in search engine results. As online video becomes more popular, these types of search engine results will likely become more popular as well.
The videos are purposely small in file size for quick download and composed of still photos that are professionally edited and animated to create the perception of video. In fact, many of the people who view a Running Stills video for the first time fail to recognize that the video doesn't actually contain any "video." Professional voice talent, trendy music and top-quality editing are included in the basic $ 499 package. There are no monthly advertising or hosting fees associated with Running Stills, and every Running Stills client can use their video for any purpose at any time.
"In each video, we use keyword optimized titles and descriptions, and we include links to our client's online pages to help with SEO," says Lancaster.
"Spork Marketing is a small business, and we approached Running Stills from that perspective. There are no monthly fees, no long term requirements, no BS – we make good videos, we make them easy for search engines to find, and we make it easy for everyone to watch them. That's it."
You can learn more about Spork Marketing and their Running Stills online video production service by visiting RunningStills.com.
About Spork Marketing:
Based in Denver, Colorado, Spork Marketing is a results-oriented Internet marketing firm. Using simple marketing techniques and efficient Internet advertising mediums, the company offers highly effective marketing services.
# # #