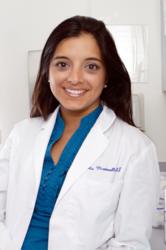 Rolling Meadows, Ill. (PRWEB) May 11, 2013
Every time Kavita Mariwalla, M.D., prepared to teach a new class, she inevitably would find herself creating a dermatologic surgery lecture from scratch. The time-consuming task was a regular reminder that teaching would be much more efficient if she had a ready-made series of surgical lectures.
That led Dr. Mariwalla, an assistant professor at Stony Brook University in New York and a dermatologic surgeon in private practice, to create the American Society for Dermatologic Surgerys Fundamentals Series an educational tool from which both residents and residency programs can benefit. The series provides dermatology residents regardless of their post-graduate year level with high-quality, up-to-date didactic lectures on basic subjects in dermatologic surgery.
Its a lot of work to create a lecture from scratch, so I thought it would be nice to produce a series of lectures that everyone can use for teaching, said Dr. Mariwalla, an ASDS member. It allows them to learn the basics of dermatologic surgery at their own pace and on their own time. It also allows them to stay up-to-date with peers who may have strong surgical sections in their dermatologic programs.
Dr. Mariwalla chose five narrow topics for the initial installments in the Fundamentals Series to ensure that even if students had already graduated residency, dermatologic surgery still could be accessible to them.
Each 45-minute lecture begins and ends with a test of five questions to gauge the listeners pre- and post-lecture knowledge of the subject. The lecture topics include: