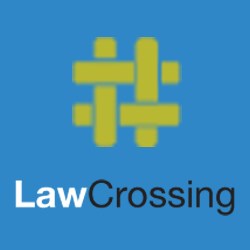 Pasadena, CA (PRWEB) December 14, 2013
The US job market has added about 215,000 new positions in November despite the government shutdown, according to The ADP National Employment Report (November 2013). Yet, looking for a legal job hasnt become any easier, according to many job seekers. A market survey conducted by LawCrossing shows that many attorneys and legal job seekers are unable to find employment opportunities that match their qualifications, skill sets and interests. About 670 lawyers have joined the ranks in New Jersey this year, as per the article titled Hundreds of lawyers join the ranks in N.J. despite tough job market, released on December 4. On the other hand, many new lawyers are still struggling for placement. Associate Justice Anne Patterson of the state Supreme Court agrees that the legal market is tough and it is much harder to land a job in the current scenario than it was before. Chief Executive Officer of LawCrossing, A. Harrison Barnes, says that though there are numerous jobs for legal staff and attorneys in Texas, California, Washington and Minnesota, many job seekers find it tough to land legal jobs. These cities are among the best places to look for young attorneys. The latest job search findings on LawCrossing report that there are 38,385 legal jobs in the U.S. that still need to be filled, but there are no takers. Of these, 2,785 legal vacancies are in Texas, 2,366 openings are in Washington, 5,766 opportunities are in California and 710 active openings are in Minnesota.
Barnes believes that usually jobs go unfilled because the unemployed and the underemployed do not know where and how to carry out their job search. Oftentimes, job vacancies are misclassified or simply posted on recruiter sites alone. Many jobseekers miss out on these opportunities.
In order to make fruitful jobseeker-recruiter matches, and ensure that no legal opportunity in the job market goes unnoticed, Barnes has exclusively launched the LawCrossing Premier Program. This service initiative provided through the LawCrossing Premier Program helps transform the way legal job seekers and attorneys conduct their job search. This further helps the jobseekers to reach out to the employers they have always wanted to work with. The professionally designed program guarantees members a job within six months.
LawCrossing guides and counsels members, while helping them understand their marketability. Additionally, personal counseling sessions help members sharpen their skill sets and cope with the dynamic volatile market demands. Specific job search techniques are taught, shared and explored. Market information and contact details of hiring coordinators at different organizations are also provided to members. Insights into approaches to face tough interviews, prepare precise resumes and tips on how to make the right impression are also provided. Overall, LawCrossing Premier presents a comprehensive overview of all the specialized legal facets and ensures that every member who is a part of the program lands a legal career within a time span of six months.
If you want to be a member to access the premier services of the LawCrossing Premier program, all you need to pay is $ 2,495, which is a small price to pay for guaranteed employment, and systematically follow the approach stated by the professionals at LawCrossing to ensure that you will achieve the type of legal career youre looking for within six months of your enrollment in the program.
For more details on what LawCrossing Premier has in store for you and how you can take advantage of all the privileges available to members, contact Christy Moon at 626-243-9365, or get in touch with her by email: cmoon(at)lawcrossing(dot)com.
About LawCrossing Premier:
This is a legal job search program exclusively designed to help jobseekers find a legal career within six months of their enrollment into the program. With a customized job search strategy and personalized approach to your profile, this comprehensive program offers in-depth tailored sessions and consultation with experts to help get your career on the right track. A pragmatic approach to legal careers helps legal job seekers navigate their way properly and it is definitely a notch above the services already offered by LawCrossing. Explore details about the premier program at the following link: https://www.lawcrossing.com/lcactivation_premier.php