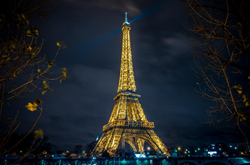 New York, New York (PRWEB) January 11, 2015
World Patent Marketing, the worlds fastest growing patent, idea protection and inventor services company, has not been discouraged in light of this weeks terror attacks and is proceeding with its planned 4th quarter 2015 office opening in Paris, France.
As reported by Elizabeth Palmer of CBS News on January 10, 2015, "If the terrorists thought this weeks attacks would spread fear and intimidation, they were wrong. In fact, the killings have brought the French people together in a rare display of solidarity and defiance. They took to the streets in cities across the country Saturday to defend freedom of speech and the rule of law.