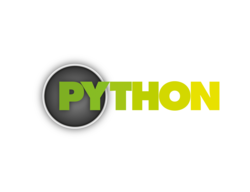 Watford, UK (PRWEB UK) 23 November 2012
Python Cloud launched into the UK Cloud Server and Cloud Backup marketplace earlier in 2012 with the aim of harnessing the flexibility of the cloud and providing IT savvy SMBs with access to the cost-effective, reliable, secure and scalable IaaS cloud solutions which Gartner and PAC predict will continue to grow worldwide into 2013. However, Python Cloud is one of many: a visit to the websites of so many of the big ISP names reveals the preponderance of the cloud cloud storage with Apple iCloud, Dropbox, Google Docs; SaaS with Salesforce; IaaS with AWS and Virgin Media Business Cloud to name a few. How best, then, to take a view on whether the cloud buzz is real or just a lot of hype (ZDNet November 2012) and best harness that power for business?
An understanding of what the cloud is would be a good place to start, but this in itself is problematic due to the sheer weight of differing opinions. Take the much quoted US National Institute of Standards and Technology's (NIST) definition of cloud. This boils it down to five mandatory capabilities: broad network access; resource pooling; rapid elasticity; a measured service; and self-service. This provides a framework within which to look at the power of the cloud but in itself prompts further discussion. For example, it could be asked just how important self-service is at a business level – if users sign up for a cloud service, whether it be PaaS, SaaS or IaaS, off their own bat without involving IT, central governance is lost in the creation of new islands of functionality and self-service becomes a problem, not an advantage, of a business cloud scenario. Moreover, sticking to the letter of the NIST definition means that a private cloud can never exist as it does not fulfil the necessary broad network access definition.
Tim Poultney, Python Clouds CEO states, Whether we work with the NIST definition or not, its still true to say that cloud is not yet being adopted wholesale by many businesses. We are seeing users dip and out of our Python Cloud Servers using the scalability and innovative element of the solution to the max – but we are also seeing a large number of customers looking at our Dedicated Servers. Various reasons are put forward, often its simply a case of application but we are also experiencing cloud concerns such as fear of change, fear of loss of control and security issues.
Whilst the cloud can provide huge computing power and can encourage a completely different way of facilitating business, if fear of change is a factor putting businesses off from using cloud, then moving critical business workloads to a relatively unproven emerging infrastructure and changing the way the application runs is not going to be the way to harness that power for business. The expert view put forward by Python Cloud is that businesses may be best to start with a low-risk approach to cloud. James Robinson, Python Clouds Operations Manager, affirms this by saying that if cloud is going to more speedily adopted in business infrastructures, successful low-risk cases are going to be needed to be demonstrated. Trying to get business decision makers to move mission-critical enterprise applications from a known, well-managed infrastructure to one where concerns exist is not the way to do it. In Python Clouds IaaS environment you can provision one or two cloud servers, see how it works best, scale up or down within minutes and only pay for the resources you use. Python Cloud Backup, as many other professional backup offerings, is fully encrypted via SSL and works on a monthly contract allowing the flexibility to try without hefty contract tie-ins.
How best to dispel the hype and harness the power of the cloud for business? Have clear business objectives. Cloud doesn't have to mean a loss of control or security but each business needs an individual solution that will unequivocally work. Thats the job of the cloud providers.
Python Cloud Servers & Cloud Backup

Unit 13 Shakespeare Industrial Estate

Watford

Herts

WD24 5RR

UK

020 3355 2121