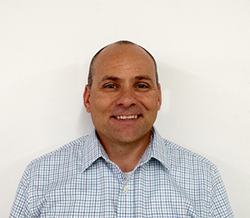 Denver, CO (PRWEB)
June 30, 2015
DI Graphics hired H. Greg Miller for the newly created position of general manager.
DI Graphics is a large format printer that provides graphics solutions for integrated marketing campaigns and branding initiatives for the world's leading brands. DI Graphics produces environmentally friendly vehicle wraps, environmental wraps, event-marketing graphics, interior and exterior signage, and other branded touchpoints.
Because DI Graphics continues to grow and evolve, bringing in an experienced general manager allows us to serve even more regional and national brands. Gregs background leading day-to-day operations and his focus on customer service makes him a great addition to the team, said Scott McLean, CEO and third-generation owner of DI Graphics.
In his new role as general manager, Miller will oversee project management, order fulfillment, new technology assessment, manufacturing, quality control and customer service. He will also be responsible for hiring and developing talent, strategic planning and key account management.
Im excited to lead such an incredible team of printing and branding professionals. This new role lets me combine my management expertise with my passion for strategic planning and marketing, said Miller.
Miller will also lead the DI Graphics team as it works in tandem with its sister company, Implementix, to provide nationwide brand implementation services. Using the Implementix Brand Implementation Management process, powered by ix Technology Solutions, the companies assess, develop and install high quality graphics.
Miller earned a B.A. in Public Relations from Regis University. He is also a Six Sigma Green Belt.
About DI Graphics

DI Graphics delivers timely, high-quality solutions for corporate branding and rebranding projects around the country. Denver-based DI Graphics is a leading nationwide provider of vehicle wraps, environmental wraps and event-marketing graphics throughout hospitality, telecom and cable/satellite, healthcare, financial services, food and beverage and energy industries. With the ability to wrap many different surfaces, DI Graphics shows companies how to use vehicles, equipment, windows, buildings, and floor signs to reach their target audiences with high impact messages. For more information, visit http://www.digraphics.com.
About Implementix

Implementix is a nationwide rebranding company that streamlines complex brand implementation projects to help corporations complete brand rollouts on time and on budget. Whether launching a new brand or rebranding after a merger or acquisition, Implementix provides project management services, ensuring the new brand identity looks professional in the marketplace. The Denver-based company works with national, regional and local companies in industries such as hospitality, telecommunications and cable/satellite, healthcare, financial services, food and beverage, and energy. To learn more about Implementix, visit http://www.implement-ix.com.