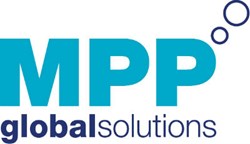 (PRWEB) January 28, 2014
Globally, Latin America is the leading region in internet usage growth, with an increase of over 10% in March 2013, when compared with the corresponding period in 2012. The Latin American region is expected to rank in fifth place in B2C eCommerce sales this year, but by 2017, it is forecasted to rise to fourth place in total sales, passing Central and Eastern Europe in terms of market share.
Based out of new offices in Santiago, Chile, MPP will be able to provide both pre and post-sales support, leveraging their best in class CRM, eCommerce and Payment services to its customers and partners in Brazil, Argentina, Mexico and throughout Latin America.
"The online environment in Latin America is changing rapidly and the infrastructure for high-speed Internet access is expanding," comments Billy D. Aldea-Martinez, VP Latin America who joins MPP to spearhead the regional expansion.
He added: "Young, tech-savvy native internet users now have a high propensity to pay for premium content delivered across multiple devices with a single sign-on. Older adults also want instant access to news and entertainment content."
Mr. Aldea-Martinez brings to MPP many years of extensive and diverse digital monetization experience in Australia and US, as well as markets throughout Latin America. As the VP Sales for Latin America, Mr Martinez will work with our current Latin America clients and will continue to develop MPP's client base in the region.
MPPs Latin America team will partner closely with media businesses, partners and agencies throughout the territory to enable them to capitalize on the significant opportunities this brings.
The launch of operations in Latin America further demonstrates MPPs ongoing commitment to expanding its international business, and developing the digital content monetization market in new regions around the world. This venture builds on the progress MPP has already made with the launch of operations in the US and Asia-Pacific.
–Ends–
Notes for Editors
About MPP

http://www.mppglobal.com
MPP Global Solutions are the leading provider of Customer Relationship Management, Payment and eCommerce solutions to the Media and Entertainment sectors.
With over a decade's experience providing universal and secure eCommerce solutions, we understand today's digital challenges and recognize what is needed to make digital monetization a reality, particularly in meeting the distinctive needs of the millennial generation. By understanding purchasing trends, consumer behavior and using targeted offers and campaigns, the marketing possibilities are both extensive and exciting.
MPP offers a breadth of CRM, eCommerce and payment functionality which has helped to attract such high profile clients as BSkyB, News UK, Telegraph Media Group, dmg media, Unidad Editorial, Philips and Universal Music Group.
Together with being fully compliant with PCI-DSS and regulated to process, store or transmit payment details means MPP Global Solutions are a name to trust.
MPP Global Solutions
secure | payments | anywhere