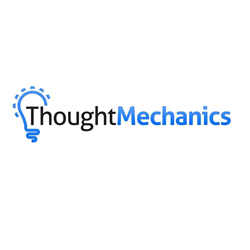 Denver, CO (PRWEB)
July 06, 2015
Web development and design firm Thought Mechanics first announced its plans to open a Denver area office nine months ago. On May 21, the company officially launched its first office in the Rocky Mountain region at 1624 Market Street in downtown Denver.
This summer, the company announced the initial success of the office expansion and confirmed that they have already begun servicing new local business clients. In addition, Thought Mechanics Chief Executive Officer John Hayter said the new Denver office has allowed the company to meet face to face with existing clients, while also expanding their client base into new areas.
Were excited about opening an office in Denver and are looking forward to bringing a higher level of service to our already existing and new clients as we continue to grow," said Hayter. "So far its been going very, very well, and we're already getting a lot of good response in the Denver area. By having a new office in this area we expect to continue to gain new business."
The company previously opened offices in Austin, TX four years ago and a Florida office seven years ago. Hayter hopes the Denver office will help further both the company's national brand recognition and its reputation in Colorado specifically.
"By opening this office we are able to handle more business and offer a higher level of customer service to our clients," Hayter said.
Thought Mechanics specializes in website design and development, search engine optimization, and eCommerce development, as well as email and social media marketing. The firm recently started offering its business clients video production and other Web developer services.
About Thought Mechanics
Thought Mechanics helps clients bring their ideas to life through web design, SEO, social media marketing, video production, and ecommerce services. To learn more about what Thought Mechanics has to offer, visit http://www.thoughtmechanics.com