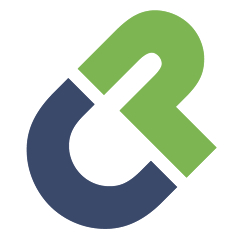 Charlotte, N.C. (PRWEB) August 28, 2012
Command Partners, an Internet marketing agency, recently added two new team members. Joe Recomendes will serve as Director of Online Marketing and Jessica Chesney will be the new Client Success Manager.
Recomendes brings many years of online marketing experience to Command Partners. He is fluent in creating and managing public relations and social media campaigns, from visualizing strategy and measurable objectives to ROI and results.
Following a Communications B.A. from Boston College, Recomendes earned a Masters Degree in public relations from the University of North Carolina at Chapel Hill. He has worked in a variety of industries, from the US Navy to healthcare to animal conservancy.
Being from Boston, Joe is used to our fast paced culture and ready to work with clients around the globe, said Managing Partner Roy Morejon. He has the experience and drive to make an impact from day one.
Chesney is a recent recipient of a Master of Business Administration from Coastal Carolina University. She will serve as Client Success Manager for Command Partners, assisting the firm with all client needs.
Being from the New York area, Chesney is also accustomed to the fast paced environment she will be entering. With a do-what-it-takes attitude, Jessica is focused on achieving customer satisfaction.
Were excited to add Joe and Jessica to the team as we move into an important transition of Command Partners with our global clientele to close out the year and transition to 2013, said Managing Partner Amish Shah. They will fit right into the company and hit the ground running with clients.
With the recent departure of former CEO Brandon Uttley and the new team member additions, Command Partners is successfully moving in a new direction. Led by Managing Partners Roy Morejon and Amish Shah, the agency is well positioned and poised for success.
Command Partners has also added startup marketing to their list of services, which assists startups in taking their company to the next level, especially on Kickstarter. With this addition, Command Partners has seen a dramatic rise in customer acquisitions and is poised for a stellar fourth quarter.
About Command Partners
Command Partners focuses on the top strategies for driving online visibility and lead generation, including social media marketing, search engine optimization, public relations, strategic advisory and social recruiting. Command Partners is located in Charlotte, NC and works with clients around the globe.