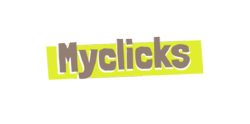 London, UK (PRWEB UK) 12 September 2012
Myclicks, one of the most innovative search engine optimisation companies in the UK, is pleased to launch its redesigned website as part of the company rebranding strategy. The website has a new and innovative design and features aimed at improving interactivity and optimising content so that it is particularly useful to startups and innovative web-based businesses looking for results-driven digital marketing solutions.
The redesigned website highlights the agencys commitment to helping startups build a strong online presence. The website outlines the different client categories and explains how it can help them achieve their goals, from starting from scratch, to optimising their online presence and exploring new online channels. In addition, the agency startups-friendly website now features an extensive case study so as to provide customers with a better idea about the company work methodology. All the information on the website is presented in a straightforward manner so as to give a realistic perspective to potential clients.
As part of its focus on startups, the agency also launched its specialised blog #startups101 with extensive information about various aspects of digital marketing. In addition, the blogs weekly feature, #startups101 PRO advice series, includes interviews with leading industry experts sharing their valuable experience and insight about the world of digital marketing. So far, #startups101 PRO advice has welcomed blogging and social media enthusiast Ann Smarty, web entrepreneur and serial SEO blogger Aaron Wall, as well as the well-known CEO and co-founder of SEOmoz Rand Fishkin.
To learn more about the digital marketing solutions offered by Myclicks, or to read the full interviews with the guests of the #startups101 PRO advice interview series, visit myclicks.org.uk.
About Myclicks

Myclicks is a forward thinking and results-driven UK digital marketing agency providing tailor-made solutions to both established companies and startups wishing to build a solid online presence. The company offers a wide range of digital marketing services including PPC advertising, social media management and SEO for startups and innovative web-based businesses.