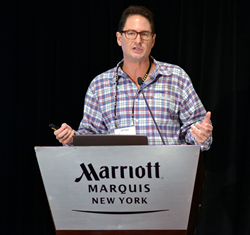 Fort Lauderdale, FL (PRWEB)
June 29, 2015
Evan Weber is a proven influencer in the digital marketing and ecommerce advertising industries. With more than seventeen years of digital marketing success stories and numerous satisfied agency clients, his track record speaks for itself.
While people from all over the world are enjoying the summer sun and fun, Evan Weber is diligently working around the clock to provide effective digital marketing consulting services to the businesses he calls his clients. Now Evan is offering digital marketing and social media consulting services to companies of all sizes, including local companies, to help them market and advertise their businesses more effectively online. Evan is also passionate about cost-effectively creating social media buzz and new customers through social media channels.
Evan says, I couldn't be more excited to launch my new digital consulting website, and to be offering the industry-best in online marketing, social media, and ecommerce consulting to clients of all sizes. I enjoy working with internal company staff to make them more effective at marketing the company."
Successful business people know that having professionals in their corner can make all the difference in the world when it comes to true business success. Maximizing advertising and marketing promotions geared towards a return on investment are often achieved by employing experts like Evan, so time and money aren't wasted on ineffective strategies.
According to his new website Consultant.ly; Evan offers the latest in digital marketing and advertising strategy including the following channels:


Affiliate marketing consulting
Customer referral consulting
Social media management consulting
Social media advertising consulting
Facebook advertising consulting
Website conversion rate optimization consulting
Visitor retargeting consulting
Ecommerce consulting
SEO and SEM consulting
Local marketing consulting
Mobile marketing consulting
Customer loyalty and retention consulting
Customer service consulting
Evan is a highly recommended digital marketing consultant. Read Evan's recommendations here.
Evan states, I get a tremendous amount of satisfaction from working with my consulting clients and making a significant impact on their businesses. I'm glad to be in a position to do so.