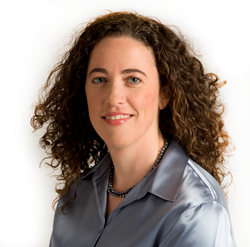 Boston, MA (PRWEB) March 26, 2014
Digital & Media Asset Management (DAM) platforms have become key pieces to enterprise omnichannel marketing and ecommerce initiatives, but enterprises face complicated integration challenges in order to plug image and video assets into marketing lifecycles, according to research released by independent analyst firm, Real Story Group.
Based on extensive end-user interviews, RSGs 566-page evaluation report reveals that DAM systems are commonly integrated with Web Content & Experience Management (WCM) platforms.
However, digital marketers indicate a need to integrate assets with broader marketing technology such as social media marketing, email automation, ecommerce, and mobile platforms to fulfill omnichannel marketing goals.
"Customers should remain skeptical of vendor claims that a DAM system can function as an end-to-end marketing workflow engine or campaign management tool, notes Real Story Group Principal Analyst, Theresa Regli. In reality, a typical marketing content lifecycle requires multiple technologies."
Several mid-sized DAM vendors are adding their own campaign management components to DAM platforms. But others like Adobe have acquired WCM, DAM, and marketing automation systems, selling a packaged suite.
Customers should not assume that such suites are well integrated, cautions Regli. The vision is there, but the technology challenge remains monumental.
Real Story Groups Digital & Media Asset Management Report identifies critical DAM business use cases and feature sets, and reviews major vendors around the globe. The research is available to RSG research subscribers and for individual purchase.
About

The Real Story Group provides research and advisory services to support you through content technology selection and implementation. Through highly detailed technical evaluations, advisory papers, and education courses, the Real Story Group helps you to sort out the complex technology landscape, so that you can minimize time and effort identifying technologies suited to your particular requirements. The Real Story Group evaluates Web Content Management, Digital & Media Asset Management, Document & Records Management (ECM), Enterprise Collaboration & Social Software, Enterprise Mobile Technology, Portals and Content Integration, Cloud File Sharing & Collaboration, Marketing Automation and Social, and SharePoint Ecosystem vendors.
To retain its independence as an impartial analyst firm, Real Story Group works solely for solutions buyers and never for vendors.