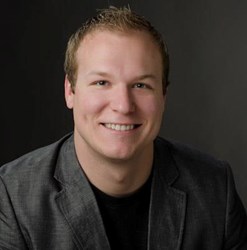 Austin, TX (PRWEB) September 30, 2013
Due to the vast amount of positive feedback and satisfied customers on thumbtack.com, they have awarded digITech Web Design, LLC the position of featured spotlight business for the Austin TX Website Design category. With dozens of satisfied customers and an extremely high amount of positive review, it's no wonder that digITech has made the top of the list again.
digITech has worked with some of the biggest names in the Austin area and beyond, including The University of Texas at Austin, The State of Texas, UFC World Champion BJ Penn and more, creating world class solutions, bringing their clients more traffic, and increasing their sales tremendously. They specialize in bringing a very visible social media presence, unprecedented Austin SEO (search engine optimization), amazing looking graphics design, and courteous customer care service.
This year digITech has surpassed all of their competitors in the Austin Web Design market in terms of positive reviews and customer feedback which has gained them notoriety among the thumbtack.com executives and has led to their featured placement as a spotlight business for the entire Austin, Texas market. Thumbtack continues to surpass expectations with the number of leads they generate for their clients in the digital marketing world which is definitely a plus in terms of potential revenue for the folks over at digITech.
Darryl Stevens, CEO of digITech Web Design claims that his company is the "Best website design firm this side of the Mississippi" which is quite a bold statement competing with powerhouse design firms from Los Angeles to Dallas. He also stated that their philosophy is to provide "Excellence in everything they do, to ultimately increase profitability for their clients." With a philosophy like this its no wonder they have been features as a spotlight company!
Company: digITech Web Design

Address: 7703 N. Lamar Blvd. Suite 510

City: Austin

State: TX

Zip code: 78752

Telephone number: (512) 653-3003