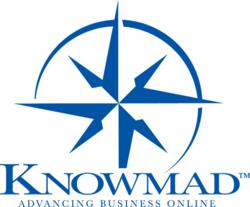 Charlotte, NC (PRWEB) March 31, 2013
At a recent American Marketing Association event in Charlotte, NC, Diona Kidd, owner of Charlotte, NC Internet Marketing firm Knowmad, shared her expertise on Inbound Marketing and online lead generation. In her presentation, Kidd shared examples of how her firm's clients have improved their sales using Inbound Marketing techniques. Kidd's presentation included client companies that have improved their online lead generation performance by over 400%.
Kidd also shared how long-term value is created by building libraries of reusable content. "Building a library of reusable content enables our clients to use content marketing to increase their online presence, engage prospects online and attract more qualified sales leads. It's a 'value-first' approach for the sales team, meaning they can create value for prospects before asking for the sale. This type of approach is appreciated by buyers and sales team members alike because it creates a sales experience that is consultative rather than hard sales".
Kidd also shared how her firm is promoting content online and how they measure the impact of content marketing. "Although Inbound marketing is very creative, it's more science than art because it can be measured and improved," says Kidd.
About Knowmad
Knowmad is an Internet Marketing agency located in Charlotte, NC, which focuses on helping customers build & improve online marketing & sales performance. Knowmad is a certified Hubspot Partner Agency; the company offers Inbound Marketing as part of its Internet Marketing services.
Knowmads passion is advancing business online. The company serves as a guide to using the web to improve sales & marketing performance. Knowmads customers have experienced a 200-500% increase in online lead generation using Knowmads business-focused Internet Marketing services. Knowmad works with customers in a wide range of industries and organizations, including manufacturing, B2B services and technology.