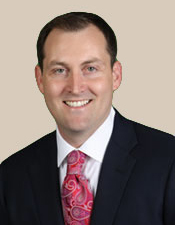 Tampa, FL (PRWEB) January 18, 2013
Attorney Larry Disparti said today that his personal injury and disability law firm is embracing technology by rolling out a new program that will put a Google Nexus tablet in the hands of each one of his clients.
Often, when people are injured and have legal representation, the only resource they have for information is to call their attorney and ask questions, Disparti said. To make that communication easier for our clients, we are now providing Google tablets that are pre-loaded with tons of information and apps for our clients.
Disparti is the founder of the Disparti Law Group, P.A., which has offices in Chicago and the Tampa-St. Petersburg area of Florida. The firm concentrates on seeking disability benefits for its clients, including Social Security Disability (SSD) and Supplement Security Income (SSI), as well as compensation for personal injury victims.
With these tablets, our clients will be armed with information about their case, have a means of contacting us and most importantly they will be able to help build their own case by taking pictures of injuries, recording videos of how they are feeling and getting other family members to give video statements about how the injury has changed their loved ones life. As their attorney, I can take all of this information and use it to develop their case, Disparti said.
For instance, in some circumstances, the video evidence could be put together into a video demand that is shown to an insurance company, demonstrating the difficulties that a client has faced in life due to their injuries, Disparti said.
Often, a settlement agreement is reached after the lawsuit is filed, and the case goes to mediation, which is the first time that the insurance company has a chance to see the client, Disparti said. These videos can help to demonstrate early in the settlement process how well the case will present to a jury. Ultimately, that can lead to quicker resolutions for a client so they can get on with their lives.
Previously, Disparti said, his firm provided iPads to clients. However, the firm saw better potential in what the Google Nexus tablets offered.
We really liked a lot of cloud features with the iPads, but after taking a test look at what the Google tablets offered, it was a no-brainer for us, he said. The Google tablets provide a cost-effective solution and helpful features such as Gmail, Google docs, chat features and Google calendaring.
For instance, Disparti said, his clients can use the Google calendaring feature to schedule a doctors appointment. The firms legal staff can then track the visit.
If we see that treatment is starting to be sporadic, we can call the client or doctor and see what is going on, Disparti said. Additionally, we can set up personal Gmail accounts for our clients, so we can always communicate via secure e-mail.
We are a personal injury and disability law firm that makes it a priority to serve our clients, he added. By using this technology, we believe we are providing a high level of service to our clients that truly embraces what should be the legal communitys standard for the future.
About Disparti Law Group, P.A.
The personal injury and disability lawyers of the Disparti Law Group, P.A., provide legal assistance in cases involving Social Security Disability (SSD), Supplemental Security Income (SSI), railroad disability (FELA and RRB claims) and veterans benefits (including TSGLI claims). Additionally, the firm represents clients in cases involving car accidents, slip-and-fall or premises liability, products liability, medical malpractice, wrongful death, nursing home neglect and inadequate security. The Disparti Law Group, P.A., features an Illinois office in Chicago (200 S. Wacker Dr., #3100, Chicago IL 60606; local phone 312-506-5511) and Florida offices in Tampa (2203 N. Lois #830, Tampa, FL 33607; local phone 813-932-2942) and Holiday (1041 U.S. 19, Holiday, FL 34691; local phone 727-934-7862). For more information, please use the firms online contact form.