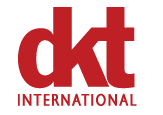 Washington D.C. (PRWEB) February 24, 2015
DKT International, one of the largest private providers of family planning and reproductive health products and services in the developing world, proudly releases its 2014 annual impact data for family planning and HIV prevention. In 2014, while operating across 20 countries that account for more than 60 percent of the worlds population, it served 28 million couples, helping prevent over 6.5 million unwanted pregnancies, 12,527 maternal deaths and 3.6 million unsafe abortions.
DKT provided over 552 million condoms, 86 million cycles of oral contraceptives, over 20 million injectable contraceptives, 2.4 million IUDs, and 9.3 million misoprostol pills.
DKT spreads its safety messages via innovative social media and marketing initiatives in countries where modern family planning and disease prevention methods were once inaccessible. A wide range of high quality contraceptives are distributed through midwives, clinics, and pharmacies at reasonable prices. For example: