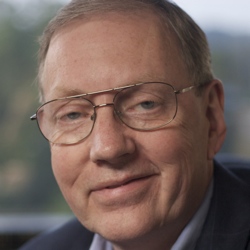 Birmingham, Alabama (PRWEB) September 08, 2012
The September 2012 issue of Consumer Reports magazine has an article reviewing the performance of three do-it-yourself legal sites: LegalZoom, Nolo, and Rocket Lawyer. In addition to this news release, Evans has posted a more extensive article about this on his attorney marketing and legal technology blog.
Heres what Consumer Reports found when it tested LegalZoom, Nolo, and Rocket Lawyer:
The verdict. Using any of the three services is generally better than drafting the documents yourself without legal training or not having them at all. But unless your needs are simplesay, you want to leave your entire estate to your spousenone of the will-writing products is likely to entirely meet your needs. And in some cases, the other documents arent specific enough or contain language that could lead to an unintended result, in Silbers words.
What does it mean when the article says a document could lead to an unintended result? Evans asks. Let me explain."
One example of an unintended result would be if your will wasnt valid or conflicted with the law in your state, and therefore your estate went to someone you didnt want to have it, said Evans.
"These do-it-yourself legal form websites can be thought of as "Robo-Lawyers," Evans said. "A Robo-Lawyer is no substitute for a real, living, thinking lawyer."
"In the contest between the Robo-Lawyers and the Real Lawyers," Evans said, "the score after the Consumer Reports test was Real Lawyers 1, Robo-Lawyers zero."
"Why cant LegalZoom, Nolo, and Rocket Lawyer create documents just as valid and legal as those created by a lawyer? Evans asks. To borrow a line from former President Bill Clinton, theres a one-word answer: arithmetic.
Computing power doubles every eighteen months. That's why we don't yet have robots cleaning our houses and running our errands. This "18 month rule" is more formally referred to as Moore's Law. Evans said. So even though we would like to believe that computers can use artificial intelligence to create documents just as well as real lawyers, it simply isn't true (yet). It may happen in ten, or twenty, or forty years, but we dont have that much computing power now."
"For those who are interested in Moores Law and the future of computing, you can find it discussed in a fascinating article about the future of computing, which was published by Wired.com on August 22, 2012. Wired Magazine interviewed Dr. Daniel Hammerstrom, the head of the U.S. Defense Advanced Research Projects Agency (Darpa)," Evans said.
Heres what the Wired.com article says about computer processing power:
One of the things thats happened in the last 10 to 15 years is that power-scaling has stopped, [Dr. Hammerstrom] says. Moores law the maxim that processing power will double every 18 months or so continues, but battery lives just havent kept up. The efficiency of computation is not increasing very rapidly, he says.
Evans says, "That shows you the problem with the claim that Robo-Lawyers can create valid and binding legal documents in all fifty states. We simply don't have the computing power to create a "virtual attorney."
"It's actually a serious problem, and I'm glad an objective, pro-consumer magazine such as Consumer Reports exposed it," Evans said. "I've been tweeting a link to the Consumer Reports article to my friends and family. I tell them: #RealPeopleNeedRealLawyers Pass it on. The estate you save may be your own."
Evans said, "I'm a guy who is one of the biggest advocates for using technology to simplify the legal process and make lawyers easily available to clients over the Internet. But the idea that computers are intelligent enough to act as a substitute for a real lawyer isn't just science fiction, it's nonsense."
About Michael J. Evans
Michael J. Evans is an attorney who uses cutting-edge technology and innovative Internet marketing to help clients and lawyers connect nationwide. Evans has spent the last twelve years using the Internet to simplify the legal process and allow clients anywhere in the U.S. to hire top-notch attorneys.
Evans helped pioneer law firm Internet marketing twelve years ago by organizing alliances of law firms to offer legal services to clients nationwide. Evans formed "legal alliances" with law firms in 42 states, representing people nationwide in mass tort cases involving defective drugs, medical devices, and other dangerous products.
Evans continues to organize national law firm alliances to help attorneys connect with clients, making it easy for clients anywhere in the U.S. to hire qualified lawyers.
In addition to conducting his own mass tort law practice, Evans also provides marketing services to law firms which represent individuals. Among these services are mass tort marketing, online legal marketing, social media marketing, attorney video production and distribution, mobile advertising and apps, and public relations services.
For more information about legal marketing and social media for law firms, see Evans attorney marketing blog or his personal blog, Michael J. Evans: Law + Marketing + Technology. Evans is the owner of The Law Offices of Michael J. Evans, LLC in Birmingham, Alabama.
Attorney advertising disclaimer: The attorney responsible for the content of this advertisement is Michael J. Evans of the Law Offices of Michael J. Evans, 2120 7th Avenue South, Birmingham, AL 35233. No representation is made that the quality of legal services to be performed is greater than the quality of legal services performed by other lawyers.