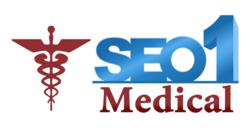 Dallas, TX (PRWEB) January 17, 2013
Dallas based SEO 1 Medical, a search engine optimization company specializing in medical marketing has published a new article welcoming Facebooks Graph Search and announcing it will deploy a team to monitor and develop a strategy.
Mark Zuckerberg, CEO, Facebook Inc. announced the launch of its search feature Graph Search. This feature will enable its billion plus users to search places, people, photos, and interests within the social network. This is Facebooks first major launch since its May, 2012 IPO.
SEO 1 Medical had been watching the developments at Facebook closely and had indicated earlier that social search will be the next big thing. Asked whether this launch was prompted by Facebooks eagerness to regain Wall Streets confidence after a rocky IPO, Rodney Brooke of SEO 1 Medical said, We were expecting a move that will bring Facebook closer to the search model either with Bing or on its own to keep itself relevant in the information intensive environment and therefore increase its advertising revenue
SEO 1 Medical Take on Google vs Facebooks Graph Search

Doctors and physicians need to take notice for several reasons. First, SEO 1 Medical has always maintained that despite the dominance of search engine optimization, doctors and physicians need to incorporate social media as part of the overall patient communication protocol. Second, this latest move changes the nature of the results. Unlike Googles search results Graph Search displays information from within the context of a searchers social life rather than complex algorithms. Users are therefore likely to see doctors and physicians that are recommended by friends and fans. This information Mr. Brookes believes, Is far more trustworthy than plain Google results.

The article titled What the Google vs Facebook War Means to Doctors and Physicians, however, points out in no uncertain terms that Google is under no immediate threat and that its position as the number one search engine is unlikely to be threatened in the immediate future.
SEO 1 Medical Deploys a Monitoring Team to Tackle Graph Search

A preliminary look at Graph Search suggests that doctors and physicians have a chance to humanize and personalize their online presence, while top rankings on Google search give them authority in the eyes of searchers.

Mr. Brooke adds, Although Facebooks search is truly groundbreaking it will be too early to write off Google. SEO 1 Medical is closely watching the developments at Google and Facebook with a dedicated team and promises to bring the healthcare industry up to speed on the ramifications of these developments.
About SEO 1 Medical:

SEO 1 Medical is a specialized medical marketing service provider in Dallas, Texas. As an internet marketing firm it offers customized solutions to the health care industry. It has over 30 years of combined experience in medical marketing, search engine optimization (SEO), Google optimization, social media marketing, pay per click, article marketing, and press release distribution.

Contact:

Rodney Brooke

888-263-9434

http://www.seo1-medical.com