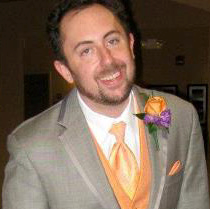 San Luis Obispo, California (PRWEB) November 29, 2014
This month the online color printing company DocuCopies.com named Roe Pressley as their new vice president of customer relations.
Previously, Pressley worked in public relations and social marketing for the company, as well as customer service, prepress and shipping.
The position was created as a means to ensure customer satisfaction and retention as the nation's leader in low-cost digital printing continues grow in size, both in terms of volume and clientele.
"With the volume we do, occasional errors in production or shipping are unavoidable, though very rare," says the newly appointed VP. "Though we have a review board process for the very tough decisions, in most cases I will personally handle the process for compensating our clients. I'm committed to making every client feel valued, regardless of their size, and I want to erase the term 'unsatisfied customer' from our company's vocabulary."
Pressley has been commended by clients, coworkers and other managers as knowledgeable, friendly and helpful, which is why management knew he was right for the job.
Pressley, who holds a BA in Journalism and Mass Communication, started at the company in 2007. He was originally brought on board to lead the company's search engine optimization efforts and was responsible for getting DocuCopies.com to the first page of Google's natural (non-paid) search results for their most competitive keywords.
For more information on DocuCopies.com and their digital color printing services, visit them online at http://www.Docucopies.com.