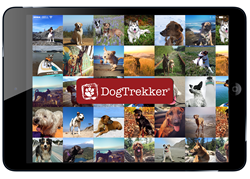 San Rafael, Calif. (PRWEB) May 19, 2015
An advance in travel apps, introduced by California-based DogTrekker.com, lets dog owners sniff out nearby dog friendly hotels, restaurants, trails, splash zones, attractions, local and emergency services and more using a smart phones GPS capabilities.
The DogTrekker.com mobile app is the first dog-focused travel guide to allow users to view all of these services without having to jump back and forth between the destination and its activities, said Dave Kendrick, DogTrekker.coms co-founder and managing partner.
Developed by Madden Media for DogTrekker.com, the free app – available in both the Apple Store and Google Play – makes use of DogTrekker.coms extensive database of over 12,000 listings and 1,200-plus travel articles to allow dog owners to plan dog-friendly trips throughout every city, county and region of California.
What makes DogTrekkers app different is that veteran, professional travel writers and editors do the research and write the articles. Every hotel, restaurant, hike, beach and winery listed in the app has been researched, and most have been paw-tested, Kendrick described. This isnt necessarily what the innkeeper says is dog-friendly. Its what dog owners and experienced travelers certify to be what their dog experienced.
Madden Media, a national tourism destination marketing company, worked with the DogTrekker.com team to design and build the app, which features advanced navigation, Explore and Nearby features, split screen viewing on iPads, stories associated with activities, ability to go to a listings website while remaining in the app and listings of emergency services by area.
Users can also open a map for online directions, add locations and listings to a favorites list, and enter to win DogTrekker.coms monthly California DogCation.
DogTrekker.com is a San Rafael, Calif. based company that researches, reviews and presents safe and fun dog travel opportunities for dog owners throughout California.