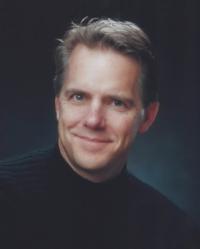 Salt Lake City, Utah (PRWEB) April 17, 2013
While the stock market is busy hitting record highs this week, Don Sorensen, online reputation management expert and principal of Big Blue Robot LLC, is busy looking to the future of the enterprise and how Wall Street might rebuild its deeply tarnished reputation.
Even with the glimmer of hope we are seeing this week with the stock market hitting record highs, the national economy is taking its time to recover, and with plenty of recent financial scandals, Wall Streets reputation has crashed and is near its all time low, says Don Sorensen, online reputation management expert and author of Online Reputation Management: Corporate & Personal. If there is any chance for recovery, they need to make their reputation a priority and take it seriously. If Wall Street, banks, and other financial institutions want to rebuild a solid reputation, theyll need to focus on the 7 distinct perceptions consumers have about them and tackle the problem of a poor reputation from several different angles.
Sorensen outlines 7 key factors Wall Street must address to rebuild reputation: