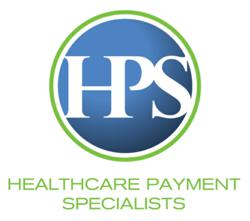 Fort Worth, Texas (PRWEB) March 01, 2013
Healthcare Payment Specialists, LLC (HPS), the government reimbursement solutions expert and developer of the revolutionary SaaS based Revenue Intelligence Platform- Stingray, announced that current president, Todd Doze, will assume the additional responsibilities of CEO and continue to lead the evolving and expanding company.
Mr. Doze assumed the role of president in October of 2011 and successfully led the company through a strategic repositioning and reorganization. With diverse experience in healthcare finance, Todd Doze has demonstrated expertise in all aspects of HPS business.
I am excited about where HPS is positioned in the marketplace today and where we are headed tomorrow. We are well equipped and focused on the work we have ahead of us to become a provider of technology solutions that helps providers and payers exchange financial and clinical information in a more efficient and accurate manner, Doze stated.
About HPS:

HPS specializes in government reimbursement and payment issues for hospital systems. The companys solutions target the complex claim-based and cost reporting issues of Medicare DSH and Bad Debt log prep, Transfer DRG, Medicaid and Medicare Eligibility, Medicare Advantage Shadow Billing (IME/GME, HITECH), denial management and readmissions. HPS offers Stingray, the only fully functional Revenue Intelligence Platform that analyzes several revenue-reporting segments and returns approved reporting and analysis which complies with all MAC and Medicare reporting requirements. With HPS technology and services, hospitals are able to increase reimbursements and reduce processing time and costs to a fraction of industry standards. Headquartered in Fort Worth, Texas, HPS is an active participant of HFMA and has met the strict criteria to become an HFMA Peer Reviewed Company for Medicare Reimbursable Bad Debt review services. For more information, visit http://www.healthcarepayment.com