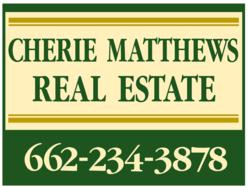 Oxford, MS (PRWEB) April 24, 2013
Drawn by the presence of the University of Mississippi locally known as Ole Miss as well as the areas overall quality of life, retirees continue to flock to the city of Oxford in Lafayette County. Cherie Matthews Real Estate, one of the most prominent brokerages in the area, reports that the number of retirees investing in Oxford real estate has increased in recent years.
Its not difficult to see why Oxford properties are so appealing not only to retirees, but to virtually everyone else as well, says Cherie Matthews, the firms founder and one of the areas leading Realtors. Quite simply, Oxford is a great place to live. Theres always something to do here, whether youre into sports, arts and culture, or the outdoors. Whats more, taxes are low; our cost of living is lower than the state and national average; and our healthcare services are superb.
Ranked #2 in Livability.coms most recent list of the countrys Top 10 College Towns, Oxford has reaped numerous accolades from all kinds of sites and publications over the years. Its been named a Preserve America Community, one of the countrys Terrific Low-Tax Towns, Best Small Townss, and Best Places to Retire, and so on. This accounts for the enduring popularity of homes for sale in Oxford, MS even in the midst of a recession.
Theres no other place like Oxford, says Matthews. Where else can you watch a football game, catch a play, shop and dine in a historic town square, and visit a literary lions home all in one day? Were proud of our community and theres nothing we love more than helping others find out for themselves why its such an exceptional place to live.
For more information on the housing options in Oxford and to learn more about Cherie Matthews Real Estates services, visit http://www.CMREHomes.com or contact the firm directly today.