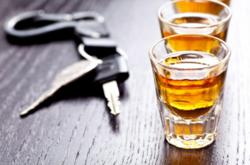 El Segundo, CA (PRWEB) December 30, 2012
Most budget-conscious consumers are saving money during the holidays through traditional methods like tracking spending and keeping the credit card use to a minimum. However, as millions prepare to celebrate the final holiday of the year New Years Eve online personal finance resource Go Banking Rates warns that many will commit one of the most dangerous, expensive, and easily avoidable holiday money mistakes: Driving under the influence of alcohol.
According to TIME, New Year's Eve is one of the booziest holidays of the year, presenting the opportunity for those celebrating to make the poor and costly decision to drive while over the legal limit for blood alcohol content.
Casey Bond, managing editor of Go Banking Rates, explains partygoers "might not think its a big deal to drive home after a couple glasses." However, an arrest for driving under the influence can easily cost $ 10,000, "even if you didnt crash into anything or anyone," Ms. Bond adds.
Total Cost of a DUI
There are quite a few expenses associated with a DUI arrest. Go Banking Rates investigated the charges a first-time offender can expect to pay (an accident or repeat offense increases these numbers significantly) and found the following to be typical expenses: