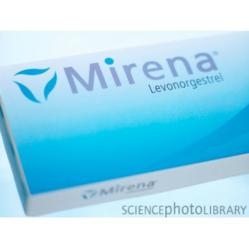 New York, NY (PRWEB) December 22, 2012
Prescription drug resource center DrugRisk.com is alerting patients using Mirena IUDs that it has added information about litigation surrounding the devices to its comprehensive database, including a recently-filed lawsuit in which a woman alleges she suffered physical injury from device migration.*
DrugRisk seeks to improve patient safety through education of the latest drug warnings, recalls, studies and litigation. In the case of Mirena, patients suffering side effects may not know that others have shared similar experiences and that many have now filed claims for their injuries, explains DrugRisk representative Ryan Mayer.
The newly added information includes a case filed in New Jersey on November 30th, naming Bayer as a defendant, in which a woman claims she suffered severe injury and had to undergo surgery to remove her Mirena IUD after the device perforated through her uterus and moved into her abdominal cavity.*
As Bayer faces growing litigation over the Mirena contraceptive, the German company has requested the New Jersey Superior Court to consolidate Mirena lawsuits in a court closer to its U.S. headquarters in Middlesex County, New Jersey.**
According to the Adverse Events Report on December 18th, the FDA has disclosed receiving over 45,000 AERS reports of women suffering complications while using the Mirena IUD.
Most often, the Mirena side effects reported were device expulsion, device dislocation and vaginal hemorrhage. In more than 6% of cases, patients required hospitalization or surgery.
In 2009, the FDA warned Bayer about the marketing of Mirena, which failed to disclose safety risks while claiming the devices could help busy moms with intimacy and make them look and feel great.***
Anyone affected by a Mirena device is urged to learn about their legal rights to file a claim. Due to the specialized nature of medical device injury cases, the Drug Risk Resource Center only recommends lawyers who are already handling Mirena lawsuits.
For more information on the research, side effects and litigation news related to Mirena and other medical devices, or to speak with a lawyer, visit http://www.DrugRisk.com.


Superior Court of New Jersey Law Division, Morris County (Docket No. MRSL-2928-12)
**judiciary.state.nj.us/mass-tort/mirena-app.pdf

***NDA 21-225, Mirena (levonorgestrel-releasing intrauterine system) MACMIS # 18166, 12/30/09