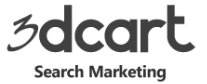 Fort Lauderdale, FL (PRWEB) July 06, 2013
3dcart Shopping Cart Software is hosting an online webinar that can be attended by any merchant on any eCommerce, content management, or website platform.
Duane is the Senior Product Manager of Bings Webmaster Program. Previously, he was an in-house search marketer running the SEO program for MSN in the US & Americas. Hes also the founding co-chair of SEMPOs (Search Engine Marketing Professionals Organization) In-House SEM Committee, was formerly on the Board of Directors for SEMPO and is the author of two books: How To Make Money With Your Blog & Turn Clicks Into Customers. Duane was a moderator at Search Engine Forums.com, manages the official Bing Webmaster Blog, used to write for Search Engine Land and has almost 15 years experience as an SEO.
This informative webinar is about Bing Webmaster Tools. Duane will teach us how to use Bing Webmaster Tools to become a better webmaster and how to use Bing Webmaster Tools to do so.
Anyone who wishes to attend can register here. http://sem.3dcart.com/2013/07/05/be-sure-to-attend-our-webinar-on-wednesday-july-10/
There is no cost to attend.
The webinar is hosted online. It will be on Wednesday, July 10 from 2PM 3PM Eastern Time.
About 3dcart

3dcart (http://www.3dcart.com), located in Tamarac, Florida, is a complete ecommerce software and online marketing solution. Merchants can build, promote and grow their online business. The company's services include the tools, advice, support, and technology to manage an entire online operation. Since 1997, 3dcart has been developing internet solutions for all sizes of companies, from small businesses to large corporations. 3dcart is a Visa PCI Certified provider, a pioneer in Mobile Commerce and offers a full array of search marketing solutions at the 3dcart Search Marketing Agency.