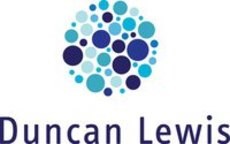 London, UK (PRWEB UK) 13 November 2013
The Queen on the application of JS (Sudan) [2013] EWCA Civ 1378

Unlawful detention Court of Appeal detention under the Immigration Acts
Everyone is protected by the law, by the rule of law. It matters not what a person has done. Outlawry has long been abolished.

-Mr Justice Munby, 2008
Duncan Lewis case of JS (Sudan) v SSHD was handed down today by the Court of Appeal.
JS is a non Arab man from the Darfur area of Sudan. After his criminal sentence had expired he was detained for a period of just over two years, under the Immigration Act 1971 whilst the Home Secretary determined whether or not his circumstances, he would and could be deported. The Home Secretary has eventually accepted that he cannot be deported given his particular ethnicity as a non Arab man from Darfur, Sudan.
In judicial review proceedings JS sought a declaration that he had been unlawfully detained and he also sought damages. On 25th January 2013 Mr Phillip Mott QC, sitting as a Deputy High Court judge, dismissed the claim for judicial review, holding that the claim failed on all grounds. The appellant appealed against that decision to the Court of Appeal.
The appellant argued that the length of time that his detention lasted was too long. The appellant's case was that there was no reasonable justification for him to spend any time in immigration detention following the date upon which he was due to be released from a substantial sentence of imprisonment imposed by the criminal court.
Furthermore, he argued that even if some period in immigration detention was justified, the significant majority of the lengthy period that he was in fact detained fell beyond the line of what was "reasonable" and therefore must be held to be unlawful.
Lord Justice McFarlane held;
Something of the order of 12 out of the 15 months detention prior to the deportation decision is unaccounted for in terms of administrative activity. The Secretary of State has wholly failed to file any evidence purporting to provide an account for those periods.
The decision whether or not to exempt JS from automatic deportation was a serious and important decision. It was not a decision that should have been rushed, but it required processing in a proportionate manner having regard to the fact that JS was deprived of his liberty for the duration of the decision-making period.
He went on to say:
Having identified significant errors in the judge's analysis, and having concluded that

the facts in this case do indeed establish that a period of eight months of the total period of detention was unlawful, I would allow this appeal, direct that the order of the judge be set aside and replaced with a declaration in the following terms: that the Appellant was detained unlawfully for 8 months by the Respondent. The claim is remitted to the High Court for assessment of the quantum of damages
Toufique Hossain, who acted as solicitor for the appellant added;
It is clear that the Home Secretary has to act lawfully when detaining individuals. She either has to deport within a reasonable period of time or if she cannot deport, she must release. It really is as simple as that. Duncan Lewis continues to represent clients all clients irrespective of past criminality – as long as the Home Secretary continues to breach their fundamental right to liberty.
Iylicia Weston and Toufique Hossain of Duncan Lewis acted as solicitors for appellant
Stephen Knafler QC and Mark Symes counsel for the appellant.
Duncan Lewis Solicitors appoint former Adams Moore Family solicitors to its team.

Share on TwitterShare on FacebookShare on Google+Share on LinkedInEmail a friend

Duncan Lewis

Duncan Lewis

(PRWEB UK) 7 November 2013
Duncan Lewis Solicitors are pleased to announce the appointment of the following 6 solicitors and lawyers who joined from Adams Moore Family Law who had offices in Milton Keynes, Luton and Northampton:-

1)