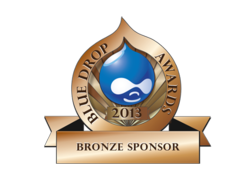 Portland, OR (PRWEB) May 23, 2013
Duo Consulting won two 2013 Blue Drop Awards, an independent community-chosen honors recognition dedicated to excellence in Drupal. The awards were announced at DrupalCon Portland.
Duo Consulting was recognized for its commitment to advancing Drupal by adding functionality through module development and its work on Drupal-based websites. It was also recognized for publishing a book about online community development that has its foundations in Drupal.
The awards included: