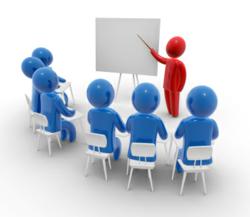 Mesa, Arizona (PRWEB) June 27, 2012
Dynamic Page Solutions has always been at the forefront of real estate technology and educating real estate agents and brokers. With this new monthly webinar series, experts will instruct and educate on topics including real estate technology, changes in Google algorithms, blogging best practices, social networking trends and updates, tips on converting real estate leads and SEO strategies that all work to catapult a real estate website to the top of the search engines.
As one of the leading companies in the real estate technology industry, Dynamic Page Solutions develops real estate websites utilizing their very own patent pending technology. Their websites routinely capture top Internet search engine results by using a unique combination of organic traffic and ppc (pay per click) traffic. If an agent or broker wishes to do their own off-site optimization, the SEO team at Dynamic Page Solutions is happy to provide do-it-yourself tutorials and videos.
Clients seeking to get immediate front page placement in the search engines will get results from a ppc campaign that will be carried out by Dynamic Page Solutions in-house SEO team. They will run split tests on keywords throughout the life of the campaign to help keep ppc costs low and help their clients receive the best return on investment, often capturing a cost per lead that is 1/3 that of their competitors.
With this ongoing webinar series, Dynamic Page Solutions clients and those within the industry can benefit from the ongoing research and acquired knowledge that Dynamic Page Solutions continues to supply to the real estate community. The next webinar is scheduled for Tuesday, July 17th and is entitled 'Driving Real Estate Leads with Video'. For the latest updates, visit the Dynamic Page Solutions Facebook page.
Dynamic Page Solutions currently provides services in nearly seventy MLS markets across the United States, and continues to grow each month. The industrys top agents and brokers look to Dynamic Page Solutions when they want the most Internet traffic and most real estate leads. Some examples of their websites include http://www.SeeTucsonHomesForSale.com, http://www.SearchNewJerseyShoreHomes.com, and http://www.EverythingInSaltLakeCityUT.com. For additional information, call Dynamic Page Solutions at 1-888-782-8184 or visit http://www.DynamicPageSolutions.com.