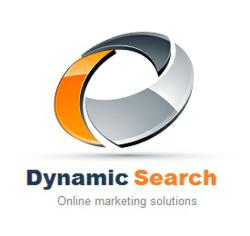 Phoenix, AZ (PRWEB) December 04, 2012
Web marketing consultant and seo company Dynamic Search is using social media marketing to enhance SEO results. Social media is a growing industry and an important asset for local businesses. Dynamic Search is a leader in providing locally based SEO to Arizona businesses. New changes to Google and its search algorithm's are making local SEO strategies and targeted marketing even more important for small, locally operated businesses. Not all business can be conducted over the web and it is important for those businesses to connect with the right customers and in the right places. One of the recent update packages, termed Venice, gives local websites higher ranking in searches without using geographical data in the query.
What changes have been made to Google?

Google is constantly updating its old algorithm's and creating new code. As the internet grows and web marketing consultants create new ways to gain web traffic and visibility Google grows and adapts its search algorithm's to find the highest quality sites. Over the last year several major updates have been released, each one consisting of dozens of small changes, upgrades and additions. Just over a year ago the Panda upgrade was released. This upgrade enhanced the basic Google search algorithm to help it find fresher, higher quality sights. Since its release it has been updated several times to fix glitches in the algorithm. The Penguin upgrade improved the current web spam filter. Penguin seeks to weed out old and out-of-date content and websites with too much advertising. The Venice update, mentioned above, was another package of updated search and ranking parameters.
Social Media gains importance

It is no surprise that more and more companies are using social media as part of their marketing campaigns. Social media offers a diverse and interactive way for businesses to reach new markets. Sites like Facebook, Twitter and LinkedIn use demographics they collect to help advertisers target specific groups. This targeted marketing means big business for advertising and internet marketing firms. In the past one marketing campaign was good for everyone. One commercial, one magazine ad and one radio spot was usually enough. Now, businesses can hone in on specific demographic categories and market specifically to each one. This new approach is creating new ways for brand positioning and recognition.
Local web marketing even more important
Before the addition of the Venice updates it was necessary to use geographical keywords, tags and references in order to get relevant hits. SEO campaigns were based on link building, articles and keywords based on that same geographical information. Now, local seo is even more important. Google now uses a businesses local address as a ranking factor in searches. Google can tell where you are and returns sites that are close to you, no matter where that is. Local SEO is necessary to create a localized online presence.
Local web marketing companies are having to keep up with Google updates in order to provide the best locally oriented SEO marketing strategies.
Dynamic Search: http://www.webds.com