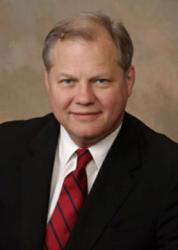 Greenville, NC (PRWEB) April 02, 2013
HeartValveSurgery.com, the largest educational resource and community of patients with heart valve disease, announced today the launch of a new Heart Valve Clinic Microsite, featuring the East Carolina Heart Institute.
We are very excited to launch this microsite with East Carolina Heart Institute, stated Adam Pick, founder of HeartValveSurgery.com. Dr. W. Randolph Chitwood, Jr. was one of the first cardiac surgeons to understand and support our website. Most importantly, many patients from our community including Lori Glew, Lee Morgan, and Kathryn Holen have had excellent surgical results at ECHI.
The Heart Valve Clinic Microsite provides patients a simple interface with multimedia capabilities to educate them about valvular therapy and the East Carolina Heart Institute. To see the new application, click here.
"Our collaboration with HeartValveSurgery.com has been very positive for our patients, their caregivers and our medical teams, stated Dr. W. Randolph Chitwood, Jr., director of the East Carolina Heart Institute, who has performed over 5,000 heart valve procedures and pioneered transformative surgical techniques including robotic mitral valve repair operations.
With its new Heart Valve Clinic Directory and Heart Valve Clinic Microsite application, HeartValveSurgery.com now offers patients a trusted, end-to-end platform for learning about heart valve surgery. The platform includes a social network, a surgeon finder, a cardiac clinic directory, a learning center, educational videos, a blog and a book.
During 2012, HeartValveSurgery.com received over 1 million visits while expanding its online library to over 10,000 pages of free information.
To see the East Carolina Heart Institute microsite, please visit http://www.HeartValveSurgery.com/ECHI.
About HeartValveSurgery.com

Founded by Adam Pick in 2006, HeartValveSurgery.com has helped millions of patients and their caregivers better understand the potential challenges and opportunities of heart valve surgery from the patient perspective.
For more information, please visit http://www.HeartValveSurgery.com.
Contact information:
Contact HeartValveSurgery.com:

Robyn Podell, Director of Communications

(310) 721-0587

robyn(at)heartvalvesurgery(dot)com