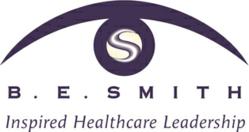 Lenexa, Kan. (PRWEB) June 26, 2013
After conducting a nationwide executive search led by healthcare leadership solutions firm B. E. Smith, Eastern Oklahoma Medical Center (EOMC) in Poteau, Okla., has hired Michael Carter as chief executive officer. A seasoned healthcare executive with nearly 19 years of senior leadership experience in healthcare and higher education, Carter will assume his new duties at EOMC on August 1st.
Michael is a passionate healthcare leader with a successful track record of driving financial initiatives and building strong stakeholder support, said Aud Balentine, chairperson of the LeFlore County Hospital Authority board. His background in rural health combined with his extensive business acumen and strategic leadership will be a great asset for our organization.
Prior to joining EOMC, Carter was chief executive officer and administrator at Memorial Hospital and Physician Group in Frederick, Okla., where he provided leadership for the 37-bed acute care hospital and 47-bed long-term care facilities. Carter also served as CEO for Miners Colfax Medical Center in Raton, N.M., and Southeast Arizona Medical Center in Douglas, Ariz. In addition, Carter served as the district vice president of finance and administration for the Cochise Community College District in Douglas, Ariz.
Eastern Oklahoma Medical Center was seeking an experienced CEO with the demonstrated ability to identify strategic opportunities to maintain and gain market share and drive the organizations financial health, said Mark Madden, senior vice president of executive search for B. E. Smith, the healthcare executive search firm who conducted the nationwide CEO search for EOMC. Michaels successful track record in leadership and program development was an excellent match.
Carter earned a masters degree in health services administration from Strayer University and a doctorate in educational leadership and policy studies from Virginia Tech. Additionally, Carter earned a masters degree in business administration from Queens University of Charlotte and his bachelors degree in business administration from Belmont Abbey College. He is also a Fellow of the American College of Healthcare Executives.
About Eastern Oklahoma Medical Center:

Eastern Oklahoma Medical Center is licensed to operate 82 acute care beds and has an average daily census of 28 patients. The Board of Trustees to the Hospital Authority consists of a seven member board appointed by the LeFlore County Commissioners. For more information visit eomchospital.com.
About B. E. Smith:

Founded in 1978, B. E. Smith is a full-service healthcare executive search firm and one of the top-ranked providers of senior-level leadership services including Interim Leadership, Executive Search and Management Consulting. Veteran healthcare recruiters and regional healthcare experts partner with each client to create customized solutions. B. E. Smiths proven methodology has resulted in the recent placement of more than 900 leaders into healthcare organizations worldwide. The firm utilizes a comprehensive sourcing strategy incorporating the latest marketing techniques, association partnerships, social networking and the largest database of skilled senior-level healthcare executives in the industry to deliver immediate results in todays complex healthcare environment. For more information, visit BESmith.com or call 855-254-8261.